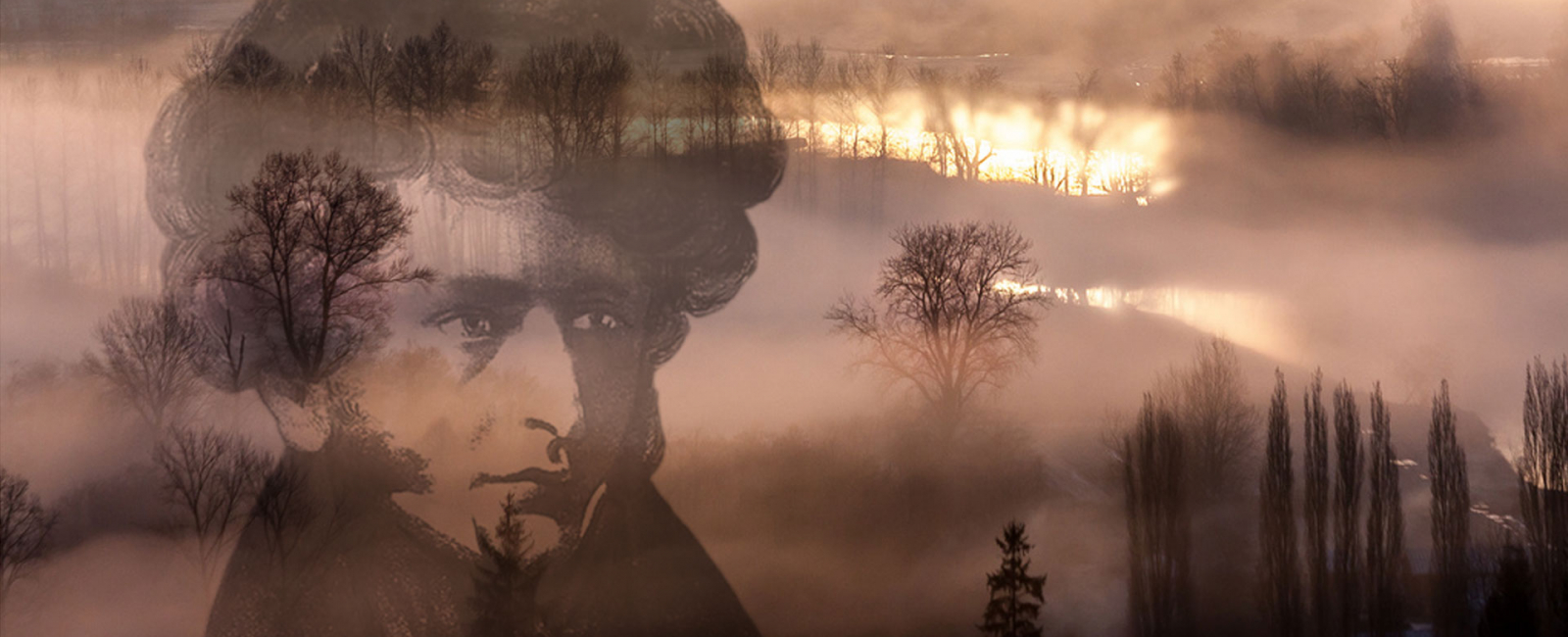 John Eliot Gardiner and the Orchestre Révolutionnaire et Romantique will continue their commitment to the music of Berlioz on the run up to his 150th anniversary next year.
The 2018 Berlioz series will see a more varied exploration than ever: from the Byron-inspired frolic in the Abruzzi mountains in Harold en Italie, to the swashbuckling Corsaire overture, and dazzling evocations of two ancient exotic queens: Dido (in an excerpt from Les Troyens) and Cleopatra in the eponymous cantata. The Symphonie Fantastique completes the programme in selected performances, and part of the tour will also see performances of Lélio, a rarely-performed dramatic work for narrator, soloists, chorus and orchestra, which – like the Symphonie Fantastique – documents Berlioz's unhappy love affairs.
This exciting mix of essential Berlioz masterpieces will be showcased in a variety of different programmes at prestigious venues in both Europe and the US, including concert halls in New York, Amsterdam, Paris and Versailles. A world-class roster of acclaimed soloists will join the orchestra for these much-anticipated performances including French mezzo-soprano Lucile Richardot (La mort de Cléopâtre, excerpts from Les Troyens), Berlioz specialist Michael Spyres (Lélio) and celebrated violist Antoine Tamestit (Harold en Italie). English actor and theatre director Simon Callow will also be accompanying the orchestra as the narrator in Lélio.

TOUR DATES
Cour du Château Louis XI, Festival Berlioz: La Côte-Saint-André
Fri 31 Aug at 9pm
Le Corsaire Overture
La mort de Cléopâtre (Lucile Richardot)
Selections from Les Troyens: 'Chasse Royale et Orage' and 'Je vais mourir ... Adieu, fière cite' (Lucile Richardot)
Harold en Italie (Antoine Tamestit)
Elbphilharmonie, Hamburg
Sun 2 Sep at 8.00pm
Le Corsaire Overture
La mort de Cléopâtre (Joyce DiDonato)
Selections from Les Troyens: 'Chasse Royale et Orage' | Monologue et Air de Didon: 'Ah! Ah! je vais mourir… Adieu, fière cité' (Joyce DiDonato)
Symphonie fantastique
Royal Albert Hall, BBC Proms: London
Wed 5 Sep at 7.30pm
Le Corsaire Overture
La mort de Cléopâtre (Joyce DiDonato)
Selections from Les Troyens: 'Chasse Royale et Orage' | Monologue et Air de Didon: 'Ah! Ah! je vais mourir… Adieu, fière cité' (Joyce DiDonato)
Harold en Italie (Antoine Tamestit)
Memorial Hall, Chapel Hill
Wed 10 Oct at 7.30pm
Le Corsaire Overture
La mort de Cléopâtre (Lucile Richardot)
Selections from Les Troyens: 'Chasse Royale et Orage' | Monologue et Air de Didon: 'Ah! Ah! je vais mourir… Adieu, fière cité' (Lucile Richardot)
Harold en Italie (Antoine Tamestit – viola)
Hill Auditorium, Ann Arbor
Fri 12 Oct at 8.00pm
Symphonie fantastique
Lélio
Carnegie Hall, New York
Sun 14 Oct at 3pm
Le Corsaire Overture
La mort de Cléopâtre (Lucile Richardot)
Selections from Les Troyens: 'Chasse Royale et Orage' | Monologue et Air de Didon: 'Ah! Ah! je vais mourir… Adieu, fière cité' (Lucile Richardot)
Harold en Italie (Antoine Tamestit – viola)
Carnegie Hall, New York
Mon 15 Oct at 8pm
Symphonie fantastique
Lélio
Concertgebouw, Amsterdam
Sat 20 Oct at 2.15pm
Le Corsaire Overture
La mort de Cléopâtre (Lucile Richardot)
Selections from Les Troyens: 'Chasse Royale et Orage' | Monologue et Air de Didon: 'Ah! Ah! je vais mourir… Adieu, fière cité' (Lucile Richardot)
Symphonie fantastique
L'Opera Royale - Château de Versailles
Sun 21 Oct at 5pm
Le Corsaire Overture
La mort de Cléopâtre (Lucile Richardot)
Selections from Les Troyens: 'Chasse Royale et Orage' | Monologue et Air de Didon: 'Ah! Ah! je vais mourir… Adieu, fière cité' (Lucile Richardot)
Symphonie fantastique
Philharmonie de Paris
Mon 22 Oct at 8.30pm
Le Corsaire Overture
La mort de Cléopâtre (Lucile Richardot)
Selections from Les Troyens: 'Chasse Royale et Orage' | Monologue et Air de Didon: 'Ah! Ah! je vais mourir… Adieu, fière cité' (Lucile Richardot)
Symphonie fantastique
Orchestre Révolutionnaire et Romantique
John Eliot Gardiner - conductor

Tour Calendar >>