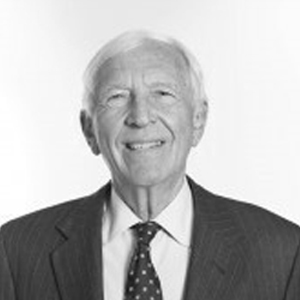 Sir David Walker
Chairman
Sir David began his career in 1961 with Her Majesty's Treasury. He has served as chairman of various organisations, including SIB, IOSCO, Reuters Venture Capital, LIBA, Morgan Stanley International, Barclays and Winton Capital Group. He served for 12 years as a member of the Court of the Bank of England, a non-executive board member of the former CEGB and subsequently National Power plc, and Vice-Chairman of the Legal and General Group.
Sir David is a member and trustee of the Group of Thirty (G30), and in December 2015 became Chairman of SETL, a technology company offering institutional payment and settlement infrastructure. Sir David joined the Board as Chairman in November 2019.
---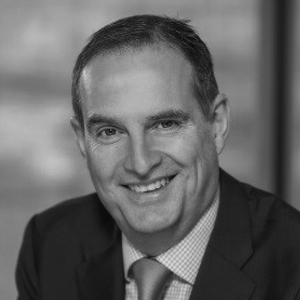 David Best
David started his career as a qualified chartered accountant before joining Morgan Stanley in 1997. David is now a Managing Director at Morgan Stanley and Deputy Chief Operating Officer for the EMEA region, based in London.
David is Chairman of the Morgan Stanley UK Group Pension Trustee and a Director of Morgan Stanley Investment Management Limited. He also sits on the board of UK Finance and a suite of philanthropic board appointments.
David is a Fellow of the ICAEW and a Freeman of the City of London. He resides in Surrey with his wife and three daughters. David joined the Board in January 2017.
---
Lady Deben
Lady Deben worked in the United Nations (New York) and in the Prime Minister's Political Office. She has four children and has been actively involved in charities for the arts and young people.
She was a trustee of the Young Musicians' Symphony Orchestra and of the Arts Educational Schools London. Penny is now a vice-president of Ormiston Families, a charity working among the most disadvantaged children and their families all over East Anglia. Lady Deben joined the Board in June 2018.
---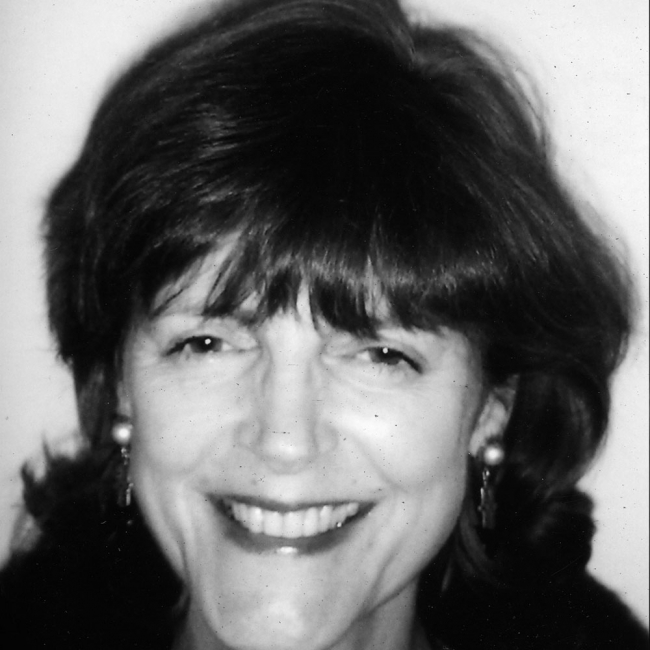 Virginia Fraser
Virginia studied Russian and Byzantine Art at London University. In 1998 she married the political journalist Frank Johnson and later joined the Board of the Think Tank Policy Exchange where she served for six years. In 2008 Virginia published a collection of Johnson's political writings. She served on the Board of Directors at Scottish Ballet for eight years, focussing specifically on development and fundraising.
In 2009 Virginia became a director of Vocal Futures, a foundation that inspires young people to engage with classical music. Virginia has been a contributing editor for House and Garden Magazine for the last twenty-two years. She has four children and divides her time between London and Languedoc-Roussillon in South West France. Virginia joined the Board in September 2015.
---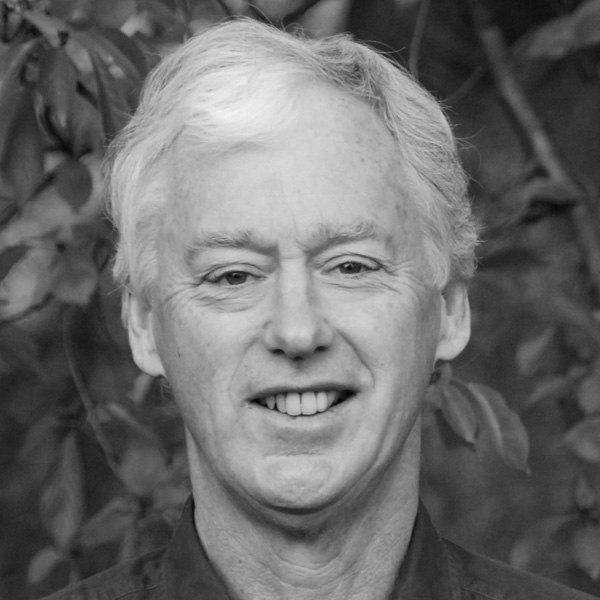 Sir Stephen Gomersall
Stephen Gomersall is a former British Ambassador to Japan and to the United Nations in New York, with a career centred on investment promotion and international security. Since 2004 he has held a number of executive positions and was a Board member of the Japanese engineering firm Hitachi. He also serves on the Board of the JP Morgan Japanese Investment Trust.
Born in Yorkshire, Stephen graduated in modern languages from Cambridge and international studies from Stanford University, California. He is a keen amateur musician, having sung in CUMS, the Bach Choir and several chamber choirs. He also enjoys playing the bassoon and is a member of the Advisory Council of the London Symphony Orchestra. He lives in London and Oxfordshire. Stephen joined the Board in March 2019.
---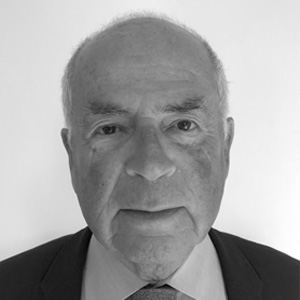 Andrey Kidel
Andrey worked at the UK Treasury (1966-68), the International Monetary Fund in Washington DC (1968-74), and the EU Commission in Brussels (1974-75). After founding a foreign exchange advisory firm in London, Andrey joined SG Warburg & Co Ltd in 1981, and was appointed Vice-Chairman of SG Warburg International in 1993-95 and then Managing Director at UBS. Andrey was appointed Managing Partner of Newstate Partners in 2008.
Andrey served as Treasurer on the UCL Hospitals Charitable Foundation, Chairman of the Fundacion Olivar de Castillejo in Madrid, Chairman of the Music at Plush Festival in Dorset and Chairman of Buskaid UK, a charity supporting a classical strings instrument school in Soweto (South Africa). Andrey is also on the Executive Fundraising Committee of the Centre Européen de Musique European. Andrey joined the Board in March 2019.
---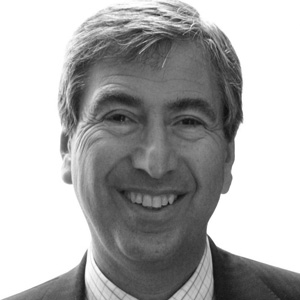 Francis Norton
Francis Norton is one of the 4th generation directors of S. J. Phillips Ltd – a family business founded in 1871, and worked there for over 55 years. He is married with three children. Music has been a passion throughout his life, and as an amateur cellist, he joined the Royal Amateur Orchestra – now the Royal Orchestral Society – in 1976, where he still plays, and has been chairman for over 10 years. He is an active supporter of the Mehli Mehta Music Foundation, and is a Freeman of the Goldsmiths Company. Francis joined the Board in June 2020.
---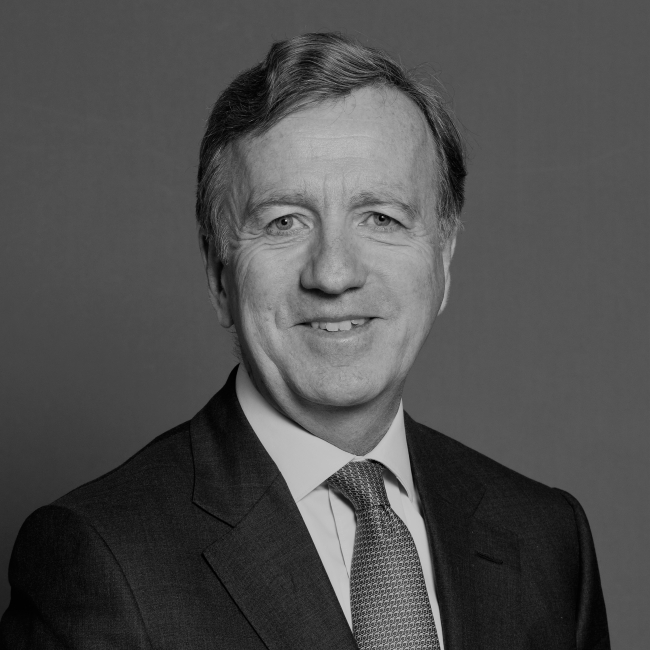 Christian Rochat
Christian started his career as a member of the Bar of the Canton of Vaud (Switzerland) before joining Morgan Stanley's Mergers and Acquisitions department in New York, then London. Since 1996, he has been managing private capital - first as a Director at Schroder Ventures (now Permira), then as a Managing Director at Morgan Stanley Capital Partners and, from 2004, as a Partner of Clayton, Dubilier & Rice. In this capacity, he has led investments in a number of companies across Europe and served on their boards, both private and public.
Christian holds a BA and a Ph.D in Law from the Université de Lausanne, as well as an MBA from the Stanford Graduate School of Business, having also studied at Munich University and at the Freie Universitaet Berlin. He was a Trustee of the Stanford GSB Trust and serves on the Board of the Latymer Foundation's Inspiring Minds Campaign. Christian and his family live in London, where they cultivate their shared passion for classical music, history, arts and culture. Christian joined the Board in March 2023 and was appointed Deputy Chairman in November 2023.
---