Orchestre Révolutionnaire et Romantique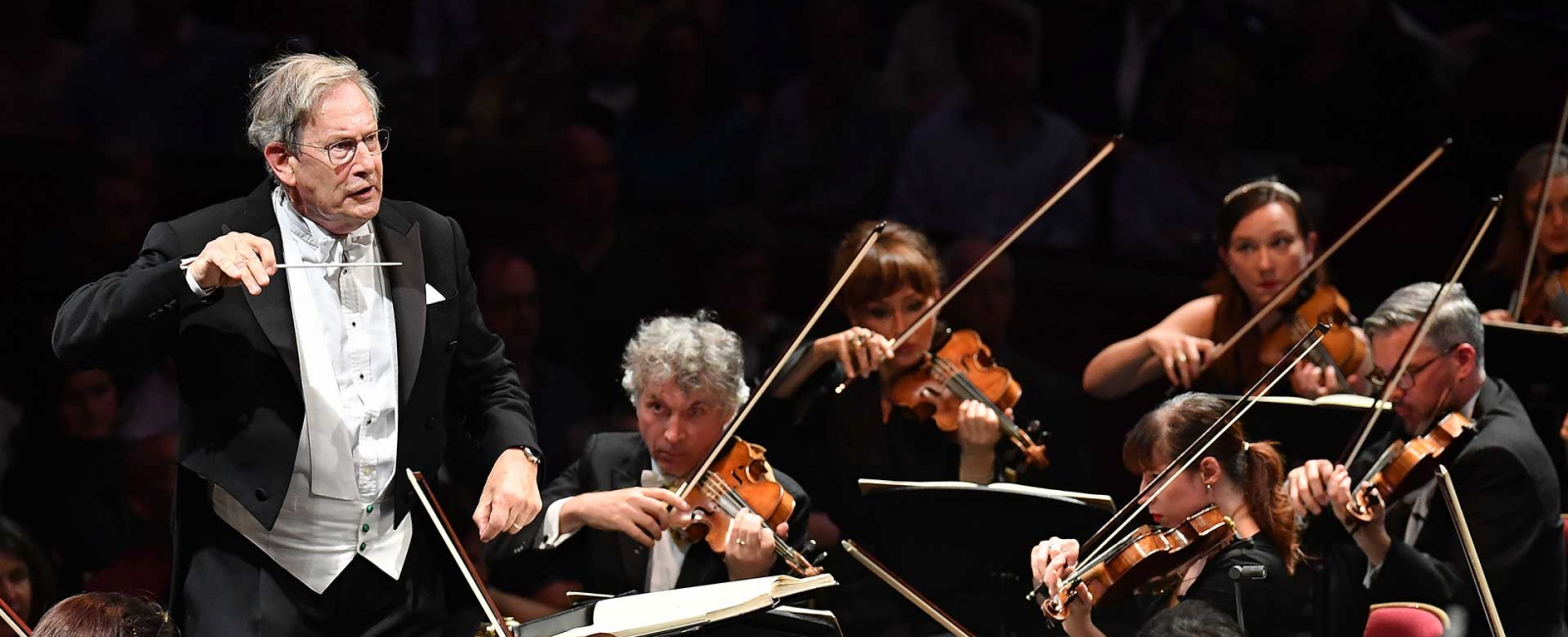 Founded in 1989 by John Eliot Gardiner, the ORR aims to bring the stylistic fidelity and intensity of expression of the renowned English Baroque Soloists to the music of the 19th and early 20th centuries.
From its inception the ORR has won plaudits internationally, notably for its interpretation of the works of Beethoven, which it performed extensively and recorded for Deutsche Grammophon in the 1990s. The orchestra has recently returned to this repertoire with successful tours of Beethoven symphonies and Missa Solemnis in Europe and the USA, including a live recording of Missa Solemnis by the company's own record label, Soli Deo Gloria.

The Orchestra has been internationally recognised for its interpretations of all the major early Romantic composers, starting with Hector Berlioz. They performed and recorded his Symphonie Fantastique in the hall of the old Paris Conservatoire, where the very first performance took place in 1830. In 1993, together with the Monteverdi Choir, the orchestra gave the first modern performances of the newly-rediscovered Messe Solennelle. They later joined forces to perform L'Enfance du Christ at the Proms as well as the first complete staged performances in France of Berlioz's masterpiece Les Troyens, given at the Théâtre du Châtelet in Paris.

Other critically-acclaimed initiatives have included a project entitled 'Schumann Revealed' given at the Barbican, including recordings of the complete Schumann symphonies and Das Paradies und die Peri. In 2007/8 'Brahms: Roots and Memory' given at the Salle Pleyel and the Royal Festival Hall, setting Brahms' four symphonies in the context of his most significant choral works and music of the 16th to 19th centuries that Brahms himself transcribed and conducted.

Operas by Weber (Oberon and Le Freyschütz), Bizet (Carmen), Chabrier (L'Etoile), Verdi (Falstaff) and Debussy (Pelléas et Mélisande) have also been performed in new productions in France, Italy and London.

Most recently the ORR has been focusing again on Berlioz, performing Berlioz's Symphony Fantastique and Beethoven's Symphony No. 5 at the BBC Proms 2015, followed by performances at the Edinburgh International Festival and Festival Berlioz of Berlioz's Lélio and Symphony Fantastique. In 2016 they returned to the Proms with Berlioz's Roméo et Juliette as part of the Shakespeare 400 celebrations. More recently the Orchestra toured a programme of Beethoven, Schubert and Brahms with renowned concert pianist Kristian Bezuidenhout.

In 2017, the Orchestra once again returned to the music of Berlioz via performances of his monumental La Damnation de Faust at the BBC Proms and Festival Berlioz.

The Orchestre Révolutionnaire et Romantique is under the patronage of HRH The Prince of Wales.