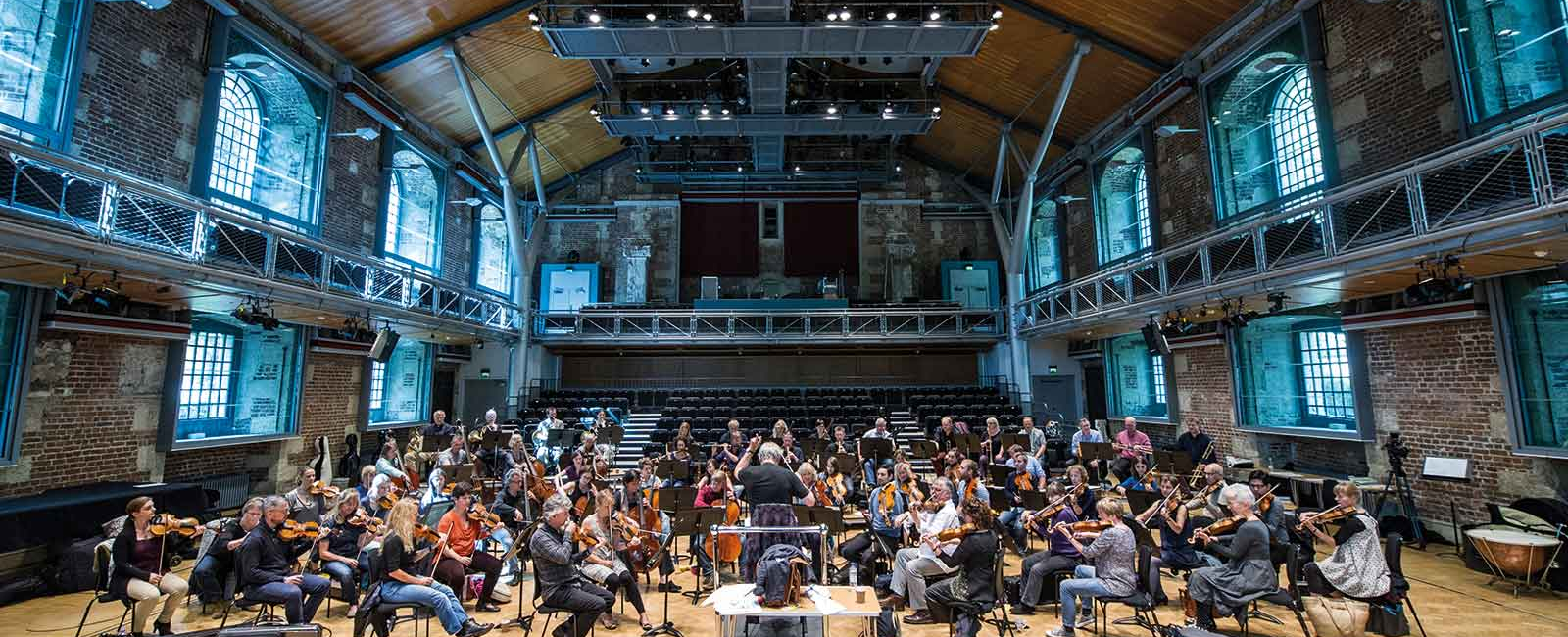 The three Monteverdi ensembles – the Monteverdi Choir, English Baroque Soloists and Orchestre Révolutionnaire et Romantique - are a leading force on the international music scene.
World-class instrumentalists and singers of many different nationalities come together to share in the distinctive vision of our Founder and Artistic Director, John Eliot Gardiner, in ground-breaking projects that span eight centuries of musical masterpieces.
From the monumental to the intimate, from sacred music to opera, from early music to the 20th century, often in unexpected combinations, in each of our projects we strive for excellence. Possessed of an instantly recognisable core sound, the three ensembles are in constant renewal and evolution.
Alongside our performance and project work, The Monteverdi Choir and Orchestras (MCO) is committed to providing opportunities for professional development and education. We believe passionately in nurturing future generations of players and singers and developing emerging talent. Our Monteverdi Apprentice Programme enables outstanding young musicians to spend an entire year training and performing with our three world-class ensembles, under the direction of John Eliot Gardiner.

In addition, we run an Arts Management Training Programme to support those wishing to pursue a career in arts administration. Previous trainees have gone on to secure positions with major arts organisations including the Royal Opera House, Sage Gateshead and The Orchestra of the Age of Enlightenment.
As part of our education and outreach work, we have worked with Bristol Plays Music on a project that tied in with our Monteverdi 450 celebrations, and gave local school children and university students an insight of what we do, through vocal workshops, talks with members of our ensembles and attendance at dress rehearsals. This collaboration has been recently nominated for the 'Best Music Education Initiative' in the latest Rhinegold Music Teacher Awards.
It is our long-term ambition to continue education projects of this nature as we seek to inspire future generations of music-makers by sharing our knowledge and expertise.