Handel Semele at Alexandra Palace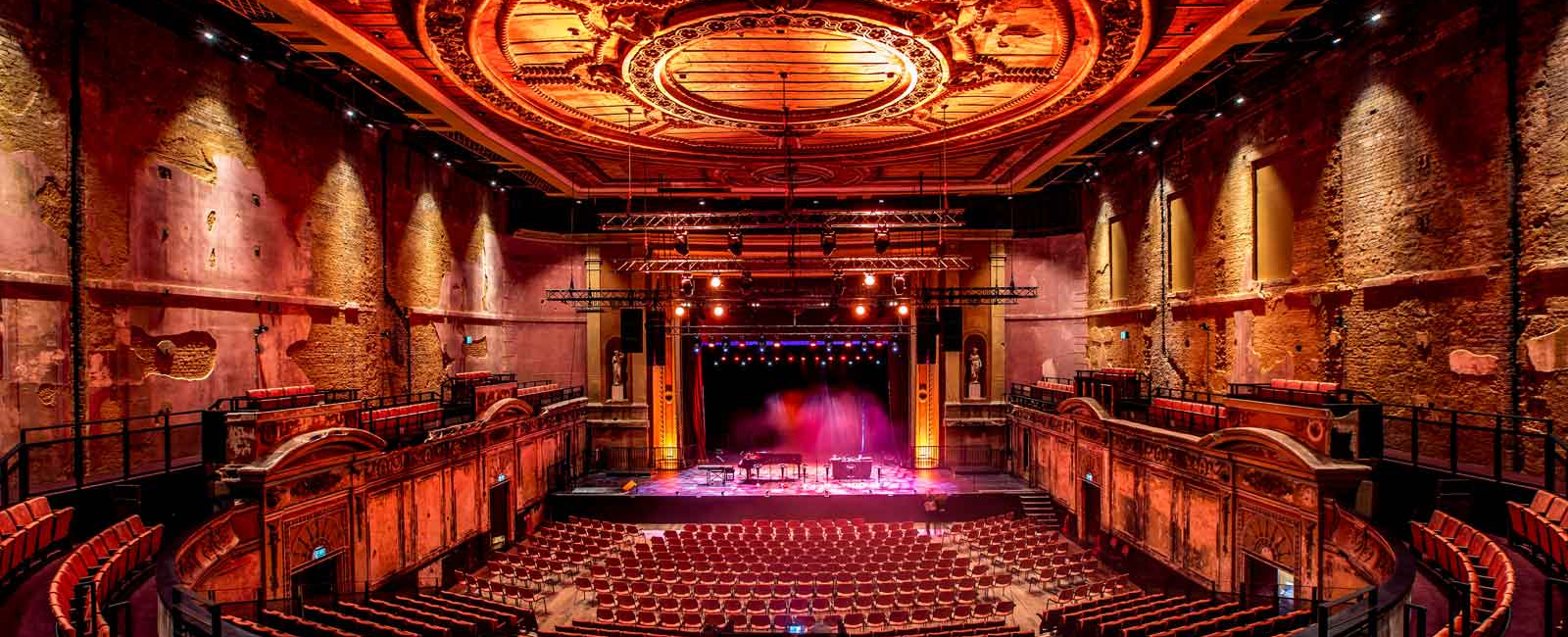 On 2 May 2019, the Monteverdi Choir and English Baroque Soloists, led by John Eliot Gardiner, will showcase a new production of Semele in "London's oldest new theatre" at Alexandra Palace.

Summary
In a semi-staged performance directed by Thomas Guthrie - featuring a young, glamorous cast of international soloists - this concert will give audiences the chance to hear a fuller version of the work, notably with some passages by Handel very rarely heard in modern performances. Semele - "Handel's sexiest opera" according to John Eliot Gardiner - combines themes of deception, sexual power-struggle, the delicate relationship between gods and humans, and tragedy - which is finally mitigated by the birth of none other than Bacchus, the god of wine.
Cast includes:
Louise Alder - Semele
Hugo Hymas - Jupiter
Lucile Richardot - Juno
Carlo Vistoli - Athamus
Gianluca Buratto - Cadmus/Somnus
Synopsis
The powerful god Jupiter seduces the beautiful mortal Semele, taking her as his mistress and building her a sumptuous palace on Mount Cithaeron. When Jupiter's jealous wife Juno hears of his infidelity, she swears vengeance and – with the help of Somnus, god of sleep – plots Semele's downfall.
Juno visits Semele in disguise and appeals to her dangerous ambitions of immortality, persuading her to insist on making love to Jupiter in his divine form. Jupiter, unable to deny her, transforms into a blazing cloud of lightning and thunder – to an ultimately tragic end…
Click here for full synopsis
Alexandra Palace Theatre
The newly-renovated Victorian theatre at Alexandra Palace provides London with a historic, charming, and unique performing arts venue. Construction for the restoration project began in 2016 following years of research and design, and has breathed new life into a space that has been hidden for over 80 years. The result is a space that retains the charm and character of the theatre while being fit to host contemporary productions - a perfect setting for our new production of Handel's masterpiece.
FULL TOUR DATES
Philharmonie de Paris
Monday 8 April 2019 at 7.30pm
Palau de la Música, Barcelona
Wednesday 24 April 2019 at 8.00pm
Alexandra Palace, London
Thursday 2 May 2019 at 7.30pm
Teatro alla Scala, Milan
Monday 6 May 2019 at 8.00pm
Sala Santa Cecilia, Rome
Wednesday 8 May 2019 at 8.30pm