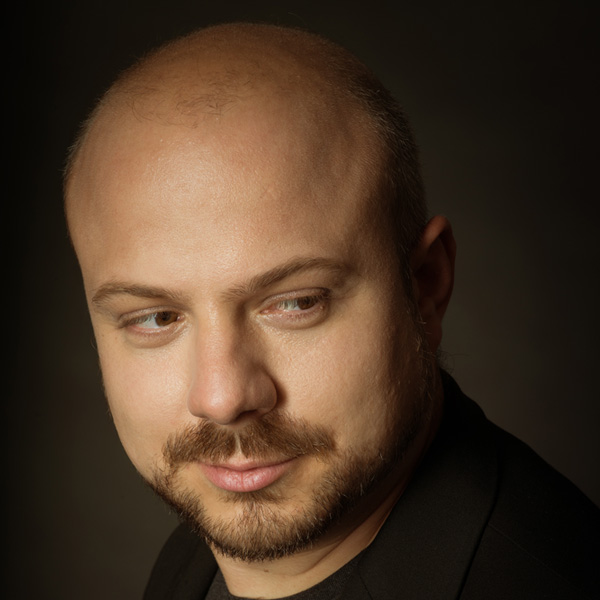 Gianluca Buratto
One of the major talents to come out of Italy recently, bass Gianluca Buratto made his debut at the Teatro Verdi in Trieste, in the world premiere of Solbiati's Il carro e i canti. Here are a number of his following engagements: La betulia liberata by Jommelli and by Mozart at the Salzburg Festival under Riccardo Muti, Le nozze di Figaro with Christophe Rousset in Barcelona, La bohème under Riccardo Chailly and I due Foscari in Valencia, I Puritani (Giorgio) in Florence. Mr. Buratto has recently performed in his first solo recital at the Wigmore Hall in London and in Faccio's Amleto and Turandot at the Bregenzer Festspiele. He was a part of the 2017 Monteverdi Trilogy Project under John Eliot Gardiner as Seneca, Antino and Plutone, on a worldwide tour.
Most recently he starred Stravinsky's Oedipus rex with the Berliner Philarmoniker under Gardiner; Le nozze di Figaro (Bartolo) in Zurich; Don Giovanni (Commendatore) in Bilbao, Turin; Bach's Magnificat (concert and recording) and Verdi's Requiem with Gardiner and the Monteverdi Choir and Orchestras in London and on tour; La bohème in Florence and in Amsterdam; Il cappello di paglia di Firenze (Nonancourt) in Naples; Sarastro in Die Zauberflöte in Rome; Petite messe solennelle with the Teatro alla Scala in Pavia; Papa Leone in Verdi's Attila at La Scala (season 2018/2019) under Riccardo Chailly, where he also sang Vivaldi's Magnificat and Mozart's Kronungsmesse; Sparafucile in Rigoletto with John Turturro directing at the Teatro Regio in Turin; Cadmus/Somnus in Händel's Semele (concert and recording) with Monteverdi Choir and Orchestras in Paris, Barcelona, London, Milan and Rome; Sparafucile in Rigoletto at the Deutsche Oper; Missa Defunctorum under Riccardo Muti in Pavia (Certosa) and in Florence (Teatro dell'opera).
Plans include: Claudio in Händel's Agrippina at the Bayerische Staatsoper in München, in London (Royal Opera House Covent Garden) in Amsterdam (Dutch National Opera) and with Il Pomo d'oro in Paris; Bellone in Rameau's Les indes galantes in Geneve (under Rousset); Ferrando in Il trovatore and Re di Scozia in Ariodante at La Scala; Rocco in Fidelio at the Glyndebourne Festival and Commendatore in Don Giovanni in Hamburg; Mozart's Requiem in Berlin and Verdi's Requiem in Amsterdam; Simon Boccanegra in Copenaghen; La bohème at the Royal Opera House in London.