Berlioz: L'enfance du Christ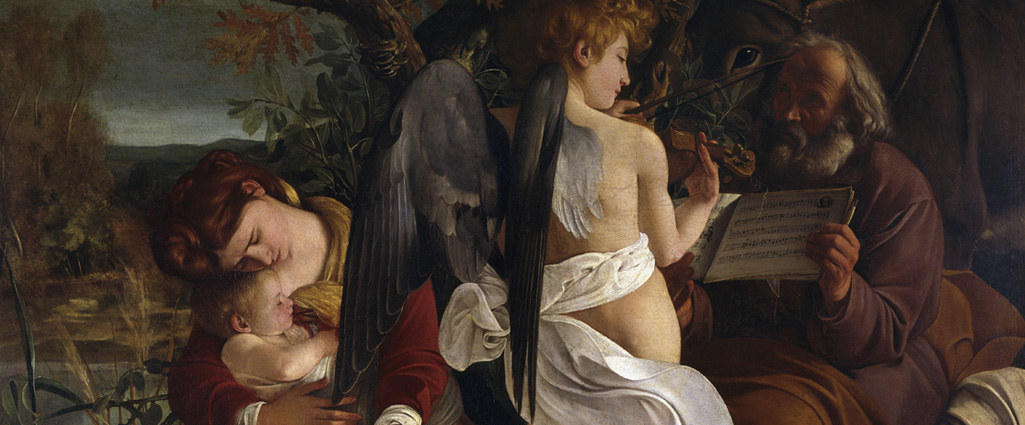 This winter, the Monteverdi Choir, Orchestre Révolutionnaire et Romantique and John Eliot Gardiner tour Berlioz's sacred oratorio L'enfance du Christ to Europe and the UK.
UK concert dates now on sale:


Ely Cathedral, Friday 10 December - Book now
St Martin-in-the-Fields, Saturday 11 December - Book now


Berlioz L'enfance du Christ, Op. 25
In November, the Monteverdi Choir joins the Tonhalle Orchestra in Zürich as John Eliot Gardiner leads them in two performances of Berlioz's sacred oratorio. Then in December, the Choir reunites with the Orchestre Révolutionnaire et Romantique for two concerts in the UK - the first in the magnificent Ely Cathedral, and the second in St Martin-in-the-Fields, a concert which marks our new artistic partnership with the central London church. The tour then finishes with a trip to Barcelona's stunning Palau de la Música.
The composition of L'enfance du Christ began when Berlioz sketched a few bars of organ music during a friend's party in 1850. Later that year Berlioz turned the musical idea into L'adieux des bergers, a chorus of shepherds in Bethlehem bidding farewell to the child Jesus, and he performed it in Paris, passing the piece off as the work of a fictional seventeenth-century composer. The audience fell for the hoax and – at a time when Berlioz's music was viewed as wild and eccentric – was utterly seduced by its simple melody and old-fashioned charm.
Berlioz expanded the piece into a three-part oratorio in 1853-4, with a tenor récitant providing the guiding thread amid the chorus and various dramatic roles. It begins with a psychologically probing portrayal of King Herod, driven to villainy by his soothsayers, and the Massacre of the Innocents, which prompts the second section, depicting the flight of Joseph, Mary and Jesus into Egypt. The third section tells the story of the Holy Family's stay in Egypt, with their bewildered arrival in the town of Sais and finally their welcome in the house of an Ishmaelite family.
The work quickly gained ardent admirers, including the young Massenet, and Brahms, who wrote to Clara Schumann: 'This work has always enchanted me. I really like it the best of all Berlioz's works.'
Monteverdi Choir
Orchestre Révolutionnaire et Romantique
John Eliot Gardiner conductor
Michael Spyres - Narrator
Ann Hallenberg - Mary
Lionel Lhote - Joseph
William Thomas - Herod
Alex Ashworth - Father/Polydorus
Gareth Treseder - Centurion

Concert dates:
Tonhalle
Zürich, Switzerland
6.30pm, Saturday 28 November
Tonhalle
Zürich, Switzerland
5pm, Sunday 29 November
Ely Cathedral
Cambridgeshire, UK
7.30pm, Friday 10 December
St Martin-in the-Fields
London, UK
7.30pm, Saturday 11 December
Palau de la Música
Barcelona, Spain
8pm, Thursday 16 December