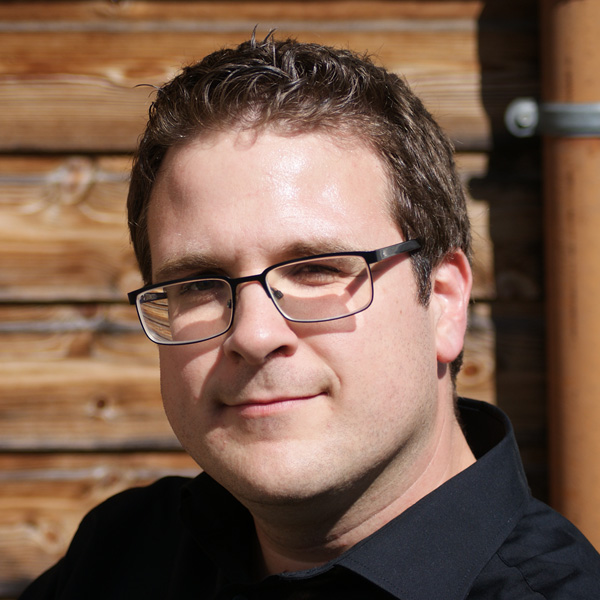 Gareth Treseder
Welsh tenor and composer Gareth Treseder studied at the University of Bristol and Cardiff's Royal Welsh College of Music and Drama. He has since been made an Honorary Associate of the RWCMD in recognition of his musical achievements.
After his Apprenticeship in Sir John Eliot Gardiner's Monteverdi Choir, he performed the role of 'The Shepherd' in Stravinsky's Oedipus Rex alongside the Berlin Philharmonic Orchestra in Berlin's Philharmonie, following a performance with the London Symphony Orchestra for their CD release. He has performed for HRH The Prince of Wales in Buckingham Palace as a consort soloist in Handel's Dixit Dominus and as Anfinomo in Monteverdi's Il ritorno d'Ulisse in patria. In 2019, Gareth performed as a soloist on the Monteverdi Choir's Soli Deo Gloria recording, "Love Is Come Again", and in the Royal Albert Hall he portrayed The Dying Swan in Orff's Carmina Burana.
Gareth composes chiefly sacred choral works, several of which have been published by Boosey & Hawkes and Hal Leonard. The Three Choirs Festival 2019 saw the world premiere of his orchestral setting of Ivor Gurney's text, The Songs I Had. His thirty-minute eight-movement In Flanders Fields: A War Cantata recently received its American premiere courtesy of Harvard University Choir. His carol, Le sommeil de l'Enfant Jésu (alongside the self-penned performance translation The sleep of the Infant Jesus), which has been performed across the UK, was written to raise money for Macmillan Cancer Support in aid of the Choirs Against Cancer initiative in 2018 and 2019.