Beethoven 250 - Symphony Cycle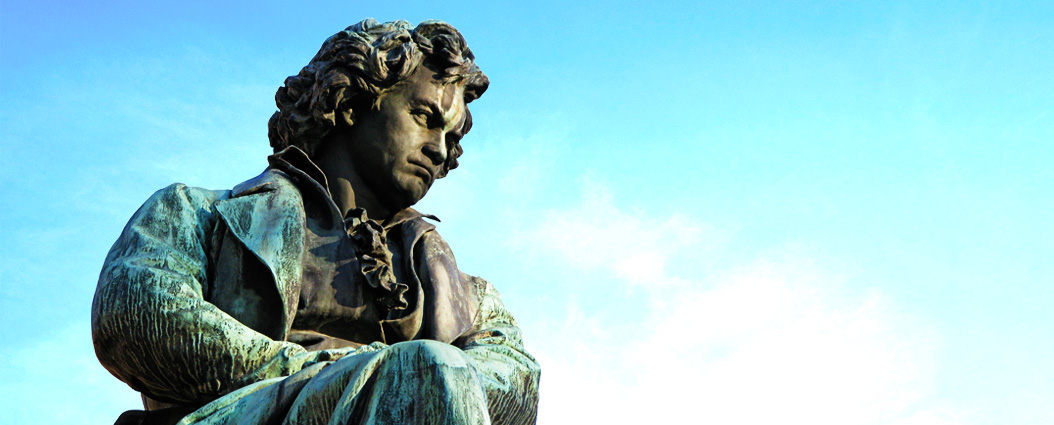 ​In celebration of Ludwig van Beethoven's 250th anniversary year and the 30th anniversary of the Orchestre Révolutionnaire et Romantique, the ORR and John Eliot Gardiner will perform the composer's complete symphony across Europe and the US.
Palau de la Música, Barcelona
9 - 16 February 2020
Carnegie Hall, New York
19 - 24 February 2020
Harris Theater, Chicago
27 February - 3 March 2020
Barbican, London
POSTPONED
Odeon of Herodes Atticus, Athens
POSTPONED
Sir John Eliot Gardiner's approach to Beethoven takes us to the raison d'être of the Orchestre Révolutionnaire et Romantique (ORR), transporting us to the time when Ludwig van Beethoven thrust his extraordinarily original music in front of his audience. The orchestra's recordings of the symphonies have been described (by Gramophone Magazine) as a "tour de force… played at white heat", "glorious" and "magnificent".
The 2020 performances will give audiences the chance to experience the full cycle of symphonies alongside lesser known works by Beethoven: the concert aria 'Ah! perfido', excerpts from his only full-length ballet, The Creatures of Prometheus, and excerpts from Leonore, the original version of his opera Fidelio. These works express Beethoven's belief that love, faith and personal courage can overcome political or personal adversity – a message which now seems as urgent as ever.
This celebration of the great composer will take the ORR on a momentous worldwide tour, performing all nine symphonies to audiences across Europe and the United States. The Monteverdi Choir will join the ORR and John Eliot Gardiner for performances of the 9th symphony, alongside a stellar troupe of soloists: Lucy Crowe (soprano), Jess Dandy (contralto), Ed Lyon (tenor) and Tareq Nazmi* (bass).
*For performances in New York and Chicago, Tareq Nazmi will be replaced by Matthew Rose
---
Tour dates
Sunday 9 February at 8.00pm Symphony No. 1, Prometheus excerpts, Leonore excerpts, 'Ah! Perfido' scene and aria
Monday 10 February at 8.00pm Symphonies 2 & 3
Tuesday 11 February at 8.00pm Symphonies 4 & 5
Thursday 13 February at 8.00pm Symphonies 6 & 7
Friday 14 February at 8.00pm Symphonies 8 & 9
Wednesday 19 February at 8.00pm Symphony No. 1, Prometheus excerpts, Leonore excerpts, 'Ah! Perfido' scene and aria
Thursday 20 February at 8.00pm Symphonies 2 & 3
Friday 21 February at 8.00pm Symphonies 4 & 5
Sunday 23 February at 2.00pm Symphonies 6 & 7
Monday 24 February at 8.00pm Symphonies 8 & 9
Thursday 27 February at 7.30pm Symphonies 8 & 9
Friday 28 February at 7.30pm Symphony No. 1, Prometheus excerpts, Leonore excerpts, 'Ah! Perfido' scene and aria
Saturday 29 February at 7.30pm Symphonies 2 & 3
Monday 2 March at 7.30pm Symphonies 4 & 5
Tuesday 3 March at 7.30pm Symphonies 6 & 7
Monday 11 May at 7.30pm
Symphony No. 1, Prometheus excerpts, Leonore excerpts, 'Ah! Perfido' scene and aria
Tuesday 12 May at 7.30pm Symphonies 2 & 3
Thursday 14 May at 7.30pm Symphonies 4 & 5
Friday 15 May at 7.30pm
Symphonies 6 & 7
Saturday 16 May at 7.30pm Symphonies 8 & 9
Further dates to be announced in due course