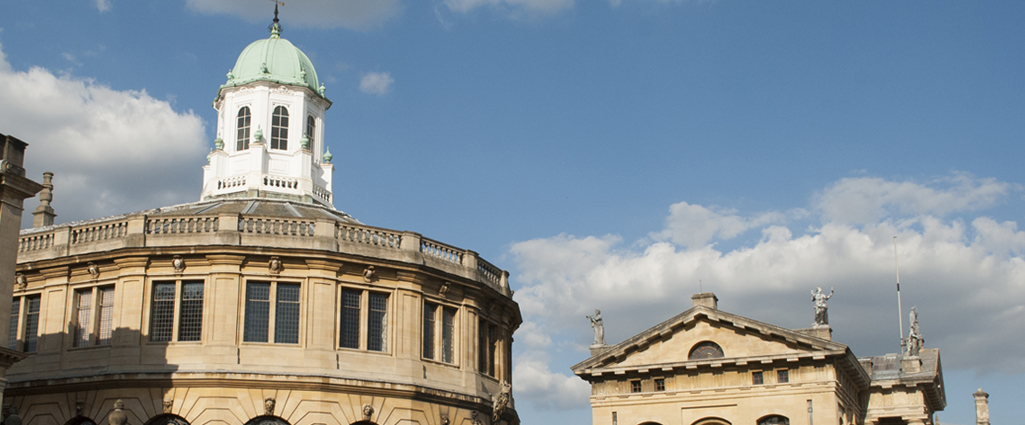 On Good Friday, John Eliot Gardiner leads the Monteverdi Choir and English Baroque Soloists in a live streamed performance of Bach's setting of the Passion according to St John from Oxford's Sheldonian Theatre.
"Bach really is the universal composer, whose music can touch anybody, regardless of religious background or nationality. We are encouraged and hopeful that through this concert we can connect to a much wider audience, to whom we can't be physically close, but who at a distance can be drawn into the rituals of the unfolding of this magical passion."
John Eliot Gardiner
The unique setting of Oxford's historic Sheldonian Theatre provides the backdrop for a performance that will mark the Monteverdi Choir and English Baroque Soloists' return to the concert stage in 2021. A dynamic cast of soloists joins the Monteverdi ensembles for this live streamed concert, which will be available to watch in high definition on Deutsche Grammophon's digital platform, 'DG Stage'.
This performance comes one year after lockdowns began in Europe due to Covid-19 - a period during which we have been broadcasting a cycle of Bach's liturgical cantatas, introduced by the singers and instrumentalists who took part in our ground-breaking Bach Cantata Pilgrimage in the year 2000. It is therefore fitting that we continue our commitment to the music of Bach by turning to one of the composer's great sacred works: the St John Passion. Described by Martin Luther as 'unique in loveliness', the Gospel of John inspired Bach to respond with music which is by turns evocative, stirring, exultant and profoundly moving – a piece that holds our attention from beginning to end.
The cast of soloists includes a new generation of British Bach singers. Nick Pritchard, a memorable tenor soloist in MCO's last recording of Bach's Mass in B minor, sings the Evangelist. The two principal actors in the biblical drama are taken by the young, award-winning bass William Thomas (Christus) and a long-standing collaborator of Gardiner, Alex Ashworth (Pilatus). One of the stars of MCO's acclaimed 2018 Bach cantata cycle, Julia Doyle, sings the soprano arias, and Peter Davoren, first heard as a soloist with Gardiner in the Monteverdi Vespers in 2010, takes the tenor solos. The young countertenor Alexander Chance performs the arias which his father Michael sang on the Choir's first recording of the St John Passion.
To view the original German text, along with English and French translations, please see pages 32-51 below (taken from our 2011 CD release of the St John Passion, available to purchase here)
Friday 2 April 2021 at 2pm UK time
(3pm CET)
Stream available until 2pm UK time (3pm CET) on Sunday 4 April 2021
Programme
J.S. Bach St John Passion, BWV 245
The Sheldonian Theatre, Oxford
Filmed by Stagecast Limited:
Andrew Quick (director), Matt Parkin (producer)
Monteverdi Choir
English Baroque Soloists
John Eliot Gardiner - conductor