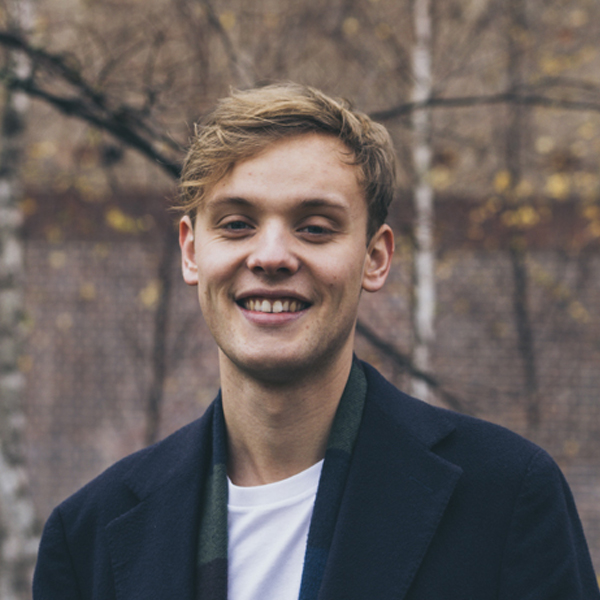 Alexander Chance
Alexander Chance was born in London in 1992, and educated at New College, Oxford, where he was a Choral Scholar and read Classics, graduating with a first-class degree and a university prize for Latin. During his time as a student, many opportunities for solo performances came his way all over the world – most notably in Grace Cathedral, San Francisco, where he sang the alto arias in Bach's St John Passion. He made a number of recordings with the New College Choir, including a disc of the Symphony Anthems by John Blow, on which he featured heavily as a soloist. At university he also developed a love of ensemble singing, especially of Renaissance works, and he continues to devote some of his busy concert schedule to this repertoire with groups such as The Tallis Scholars, Vox Luminis and The Gesualdo Six.
Recent solo appearances include Handel's Triumph of Time and Truth at King's Place in London with Edward Higginbottom and The Instruments of Time and Truth; Purcell's King Arthur at Stour Music with Mark Deller; Handel's Messiah with Richard Cooke at Canterbury Cathedral; Bach's St John Passion with Vox Luminis and Café Zimmermann; Bach's Christmas Oratorio with Robert Quinney at the Sheldonian Theatre in Oxford; Bach's Magnificat with Edward Higginbottom at King's Place; Bach's St Matthew Passion with Geraint Bowen at Hereford Cathedral; the role of 'Micah' in Handel's Samson at Stour Music; Bach's B Minor Mass at Utrecht Early Music Festival; works by Arvo Pärt at Nargenfestival in Tallinn; and regularly in Oxford with Tom Hammond-Davies and the Oxford Bach Soloists. In summer 2019, Alexander performed solo songs by the 20th Century Italian composer Giacinto Scelsi at the Salzburg Festival; a recital for solo countertenor by JC Bach, Schütz and others at Musikfest Bremen; and toured a programme of lute songs with the lutenist Toby Carr in Germany and Holland, featuring works by John Dowland, John Danyel and Thomas Campion.
2021 highlights include a return to Musikfest Bremen with a programme of lute songs; a recital with tenor Guy Cutting and pianist Roger Vignoles; touring Bach's Weihnachts-Oratorium and St Matthew Passion with Masato Suzuki and Bach Collegium Japan; soloist in two performances (St David's Hall, Cardiff and Symphony Hall, Birmingham) of a new work by Karl Jenkins' – Miserere: A Song of Mercy and Redemption; a tour of Belgium and Holland with Collegium Vocale Gent and Philippe Herreweghe; Handel's Messiah with Le Concert Lorrain; and a stage debut as Oberon in Britten's A Midsummer Night's Dream at the Grange Festival.