17 Apr 2019
MCO announce 2019 BBC Proms date
Each summer since 2015, Orchestre Révolutionnaire et Romantique (ORR) and John Eliot Gardiner have showcased the music of Hector Berlioz in their annual appearances at the BBC Proms. This year marks both the ORR's 30th anniversary and the 150th anniversary of the French composer's death. To honour these twin milestones, Gardiner and the ORR, alongside the Monteverdi Choir, return to the Royal Albert Hall to conclude their five-year commitment to Berlioz's music with a performance of Benvenuto Cellini, the composer's first opera.
The Monteverdi ensembles are joined by a stellar cast of international soloists:
Cellini: Michael Spyres, tenor
Teresa: Sophia Burgos, soprano
Balducci: Matthew Rose, bass
Fieramosca: Lionel Lhote, baritone
Pope: Tareq Nazmi, bass
Ascanio: Adele Charvet, mezzo
Francesco: Krystian Adam, tenor
Bernardino: Ashley Riches, bass-baritone
This concert and the three other European dates that constitute our Berlioz 150 tour will be the first modern performances of Benvenuto Cellini on period instruments. For more information, follow this link.
TOUR DATES
Festival Berlioz, La Côte-St-André
Thursday 29 August 2019 at 8pm
Berliner Festspiele, Berlin
Saturday 31 August 2019 at 7pm
BBC Proms - Royal Albert Hall, London
Monday 2 September 2019 at 7pm
Opéra Royal, Palace of Versailles
Sunday 8 September 2019 at 3pm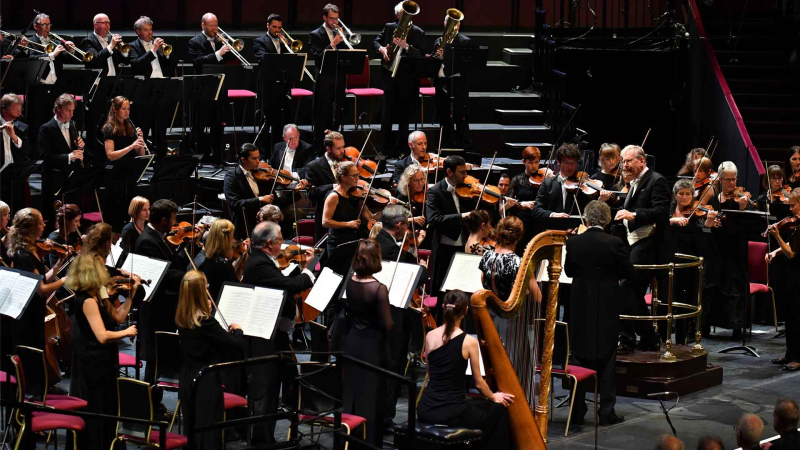 Berlioz Series at the 2018 BBC Proms