Mendelssohn & Brahms with the Berlin Philharmonic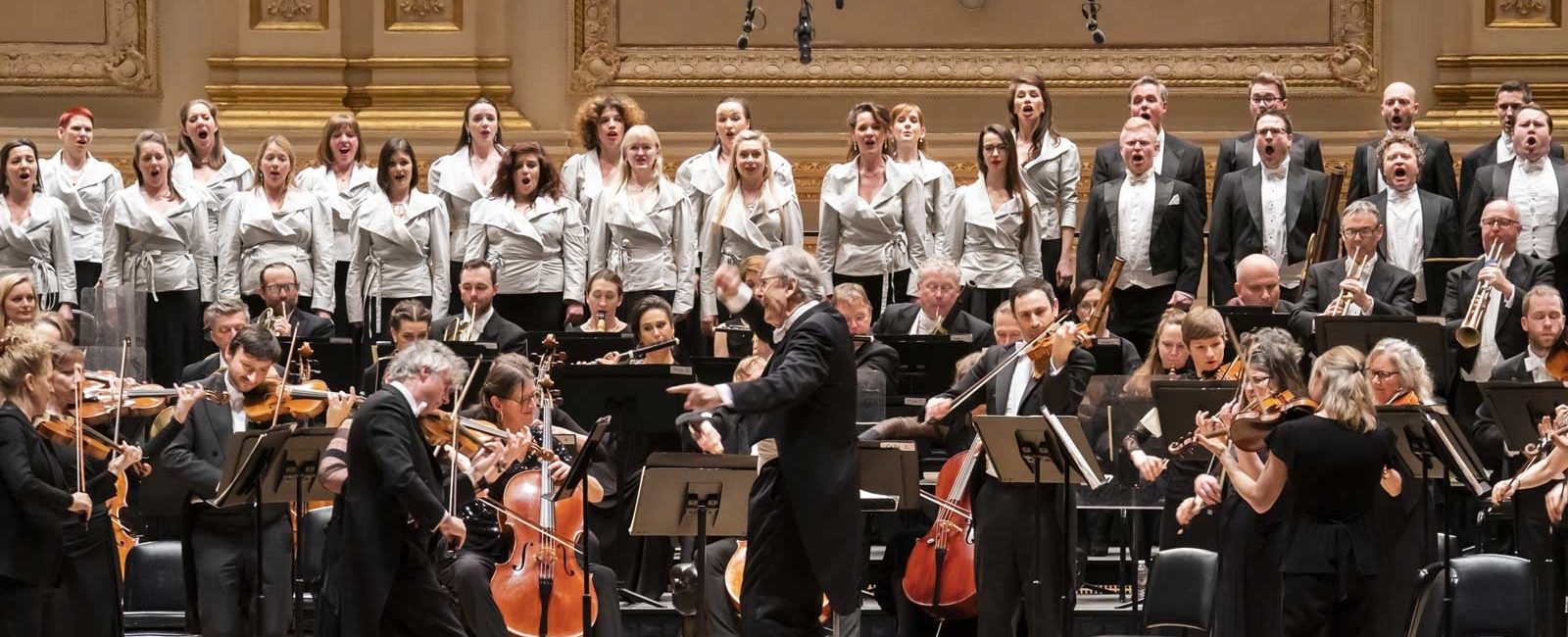 ​In March 2022, the Monteverdi Choir and John Eliot Gardiner travel to Berlin to perform a programme of Mendelssohn and Brahms with the Berlin Philharmonic.
Programme:
Brahms Schicksalslied, Op. 54
Mendelssohn Symphony No. 2 in B flat major 'Lobgesang', Op. 52
Brahms composed the Schicksalslied (Song of Fate) between 1868 and 1871, period in his life of prolific composing for chorus and orchestra, which also saw the completion of Rinaldo, the Alto Rhapsody, and the Triumphlied. It is a choral setting of Friedrich Hölderlin's poem 'Hyperions Schicksalslied' taken from his 1797 novel Hyperion, and throughout the work Brahms creates subtle effects of orchestral colouration to complement the chorus and to amplify the text, but ends with a purely orchestral coda. 'I even say something that the poet does not say', Brahms remarked.
Composed during his time in Leipzig, Mendelssohn's Second Symphony 'Lobgesang' ('Hymn of Praise') takes the hybrid form of a Symphony-Cantata, blending secular and sacred styles and taking the audience on a spiritual journey to enlightenment. Melodious choruses, duets and arias trace a path leading from darkness into a radiant vision of a better world.
Monteverdi Choir
Berlin Philharmonic
John Eliot Gardiner - conductor

Concert dates:
Berlin Philharmonie
Berlin, Germany
8pm, Thursday 17 March 2022
Berlin Philharmonie
Berlin, Germany
8pm, Friday 18 March 2022
Berlin Philharmonie
Berlin, Germany
7pm, Saturday 19 March 2022