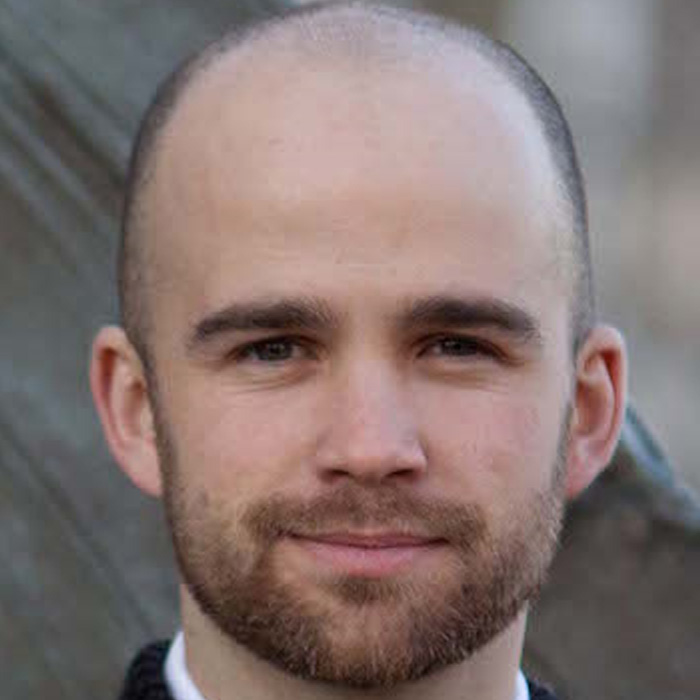 Zachary Wilder
American tenor Zachary Wilder is recognised for his work in repertoire from the 17th and 18th centuries and is sought after on both the concert and operatic stages on both sides of the Atlantic. Having studied at the Eastman School of Music and at the Moores School of Music, University of Houston, Zachary subsequently moved in Boston after the beginning of his collaboration with Boston Early Music Festival and a summer of studies as a Tanglewood Music Fellow.
2010 marked Zachary's European debut as Renaud in Lully's Armide on tour with Mercury Houston at the Théâtre de Gennevilliers. The following year brought him back to France to the Festival d'Aix-en-Provence as Coridon in Haendel's Acis and Galatea which subsequently toured to la Fenice in Venice. Zachary relocated to France after he was chosen by William Christie in 2013 to take part in Les Arts Florissants' prestigious academy for young singers, Le Jardin des Voix. He now works with leading ensembles including Les Arts Florissants, Bach Collegium Japan, Boston Early Music Festival, Cappella Mediterranea, Le Concert Spirituel, Collegium Vocale Gent, Ensemble Pygmalion, Handel & Haydn Society, Orchestre de Chambre de Paris, Le Poème Harmonique, Royal Philharmonic Orchestra, and Les Talens Lyriques.
Recent projects include Trasimede in the modern premiere of Cavalli's Oristeo in Marseille; un Sylphe in Rameau's Zaïs with Les Talens Lyriques (Festival de Beaune, Theater an der Wien, Opéra Royal de Versailles, and the Royal Concertgebouw in Amsterdam); Monteverdi's Trilogy project at the Boston Early Music Festival as Telemaco in Il ritorno d'Ulisse in patria and Lucano in L'Incoronazione di Poppea, Alessandro in Mozart's Il re pastore (Boston); Zadok the Priest in Haendel's Solomon (Hannover's Galerie Herrenhausen), Haydn's Die Sieben Letzten Wörte unseres Erlösers am Kreuze (Cathedral Notre Dame de Paris), Bach's Mass in B minor and Magnificat with Bach Collegium Japan (National Auditorium in Dublin and Théâtre des Champs-Elysées), and the arias in the Johannespassion with Collegium Vocale Gent (Madrid, Bruges, Brussels, Barcelona, and Seville).
Season highlights for 2016/17 will see Zachary on tour in France with Raphaël Pichon and Ensemble Pygmalion, Everardo in a staged production of Zingarelli's Giulietta e Romeo with the Heidelberg Philharmonic Orchestra, Haendel's Messiah with the San Francisco Symphony Orchestra, the Second Shepherd in a tour of Monteverdi's Orfeo with Les Arts Florissants, Eurimaco in Monteverdi's Il ritorno d'Ulisse in patria and Lucano in L'Incoronazione di Poppea on tour with John Elliot Gardiner and the English Baroque Soloists, marking the 450th anniversary of the composer's birth. Venues include Venice's La Fenice, Festival de Royaumont, Musikverein in Vienna, Opéra Royal de Versailles, Davies Hall in San Francisco, the Philharmonie de Paris, Barcelona's Palau de la Musica, Grand Théâtre d'Aix-en-Provence, the Lucerne Festival, and Schwetzingen's Rokokotheater.
Zachary's discography comprises several recordings with Boston Early Music Festival, including their Grammy Award winning La Descente d'Orphée aux Enfers as Tantalus. He can also be heard on Le Jardin de Monsieur Rameau with Les Arts Florissants, Zamponi's Ulisse nell'isola di Circe as Mercurio with Leonardo Alarcon and Cappella Mediterranea, Félicien David's Le Désert with the Orchestre de Chambre de Paris, and Rameau's Zaïs with Les Talens Lyriques. 2017 will see the release of new recordings of Bach, Monteverdi, Cavalli, Clérambault and Lully.