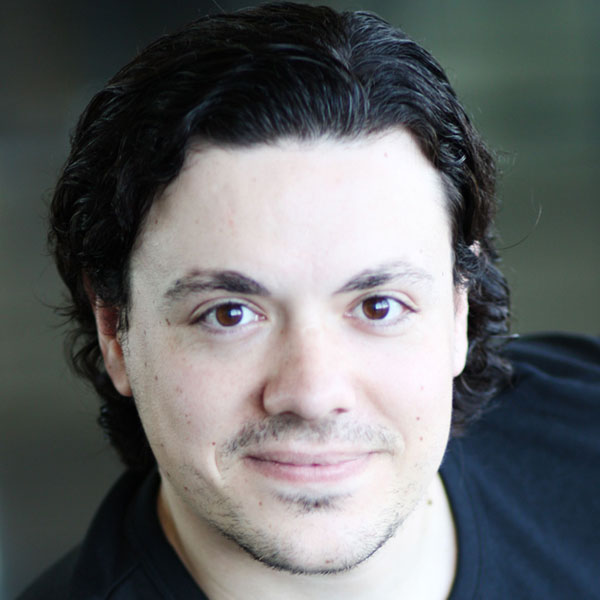 Vincent Delhoume
Vincent Delhoume was born in Bordeaux and began studying the piano with Maryse Brun in 1996. In 1999, he received third prize at the Steinway Piano Competition for young talents in Paris. The same year, he entered the Bordeaux Conservatoire and continued his training at the CNR in Bordeaux in the class of Maryse Castets.
From 2005 onwards, he performed numerous roles including John Styx (Orphée aux enfers), Nicias (Thaïs), the Commissioner (Il Signor Bruschino) and Don Basilio (Le nozze di Figaro). He has appeared in concert in Rossini's Petite messe solennelle, Mendelssohn's Lobgesang and Brahms' Liebeslieder Walzer. In October 2006, he joined the Paris Opera's Atelier Lyrique and participated in a number of performances, including Monteverdi's Madrigals, a Shakespeare Concert at the Palais Garnier (Lysander in A Midsummer Night's Dream), a Massenet-Gounod workshop, The Rape of Lucretia (Male Chorus), Così fan tutte (Ferrando) at Rennes Opera and then at the MC 93 in Bobigny, a Mozart Concert at the Palais Garnier in February 2008 with the Paris Opera Orchestra under the baton of Guillaume Tourniaire, Dido and Aeneas (Spirit), Debussy's Le Gladiateur (title role), Xavier Dayer's Les Aveugles (the Second Blind-born), and L'Enfant et les sortilèges (Tree Frog) at the Amphitheatre of the Opéra Bastille.
In November 2008, he received AROP's Opera Prize for the 2007/08 Season. He has appeared on the stage of the Paris Opera in Capriccio (a Servant), Werther (Brühlmann), Salome (the Third Jew), Ariadne auf Naxos (an Officer), Mathis der Maler (the Piper) and Rigoletto (Matteo Borsa). More recently, he has performed the roles of Rodriguez (Massenet's Don Quichotte) at La Monnaie in Brussels, the Conte d'Albafloria (Martinů's Mirandolina) at the MC 93 in Bobigny, Matteo Borsa in Saint-Etienne, Don Basilio (Le nozze di Figaro) and the Third Jew (Salome) at the Bordeaux Opera. He also appeared in Hahn's The Merchant of Venice at the Massenet Biennale in Saint-Étienne.