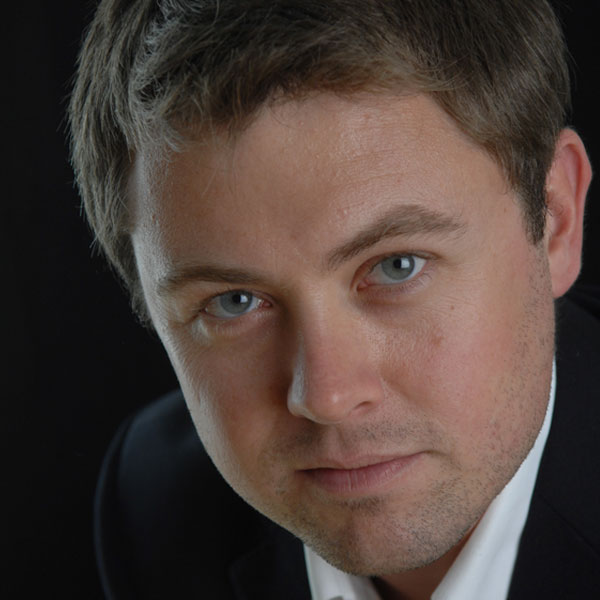 Sean Clayton
Sean Clayton trained at the Birmingham Conservatoire with Julian Pike and continued his studies at the Royal College of Music in London with Neil Mackie.
A versatile tenor equally at home on both the opera stage and concert platform, Sean has performed all over the world including Opera Garnier, Opera Comique and Théâtre des Champs Elysées in Paris, Festival of Aix-en-Provence, Opera National de Bordeaux, the Bolshoi Theatre in Moscow and the Marinsky Theatre in St Petersburg, the Brooklyn Academy of Music and the Lincoln Centre in New York, Radialsystem V in Berlin, the Royal Albert Hall for the BBC Proms and the Barbican in London, Glyndebourne Opera, Auditorio Nacional de Música in Madrid and Palau de la Música in Barcelona, the Mozarteum in Salzburg, the National Concert hall in Dublin and the Wexford Festival Opera.
In 2009, Sean was invited to be part of Le Jardin de Voix, the young artists program of Les Arts Florissants directed by William Christie. Since then he has sung several roles and choral projects, including music of Scarlatti and Charpentier. Since 2011, Sean has been a part of Les Arts Florissants' Madrigal project directed by Paul Agnew, performing all eight books of Monteverdi's madrigals (winning a Gramophone Award for the recordings) and are currently performing the works of Carlo Gesualdo. Sean has been invited to sing with many other ensembles and directors recently including Le Poème Harmonique with Vincent Dumestre, Ensemble Pygmalion with Raphaël Pichon, Ensemble Correspondences with Sébastien Dauce and A Nocte Temporis directed by Reinoud van Mechelen. He also a member of Ensemble Perspectives, a five-member vocal group that explores the diversity of a cappella repertoire, from Thomas Tallis to the Beatles via György Ligeti and Duke Ellington.