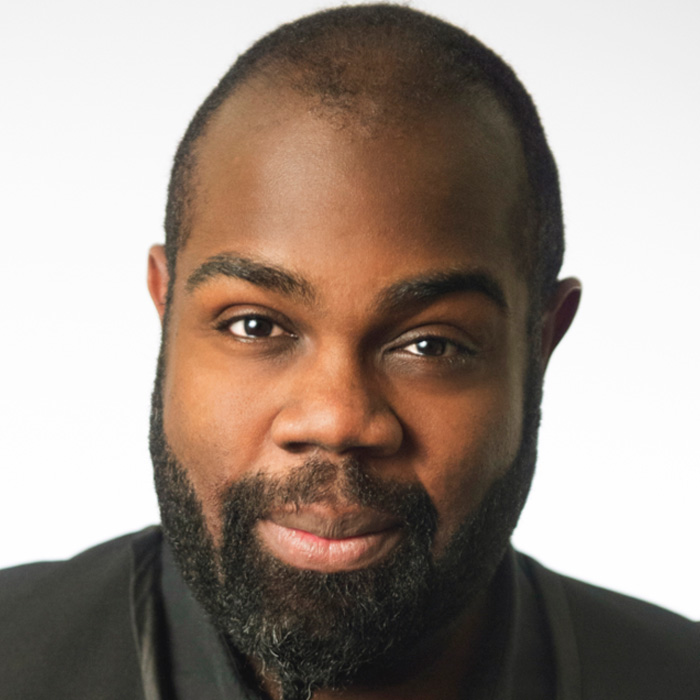 Reginald Mobley
Particularly noted for his "crystalline diction and pure, evenly produced tone" (Miami Herald), countertenor Reginald Mobley is highly sought after for baroque, classical and modern repertoire.
Recent highlights include an extensive tour of sixteen concerts around Europe singing Bach's St Matthew Passion with the Monteverdi Choir and English Baroque Soloists led by Sir John Eliot Gardiner; an ensemble to which he returned for a further European tour, where international reviews commented on his 'purity of timbre' and 'homogeneity of tone'. He also performed concerts of Handel's Messiah with the Royal Scottish National Orchestra, Purcell's King Arthur with the Academy of Ancient Music in London and Mozart's Requiem with Orkiestra Historyczna in Poland.
Reginald also made his Paris recital debut at the Musée d'Orsay in May 2019 which was enthusiastically received, and recently completed a tour of Germany and Belgium with Balthasar Neumann Chor & Ensemble, performing Bach Cantatas and Handel's Dixit Dominus, and a further tour of Germany with Freiburg Barockorchester under Kristian Bezuidenhout, performing at several prestigious venues. He also recently performed Handel's Messiah with the Boston Händel and Haydn society under Masaaki Suzuki, and made his debut in Hong Kong with Methodist International Church.
In the 2021 season, he will sing Ottone in L'incoronazione di Poppea with the Budapest Festival Orchestra, and perform Bach's St John Passion with the Monteverdi Choir and English Baroque Soloists with John Eliot Gardiner.