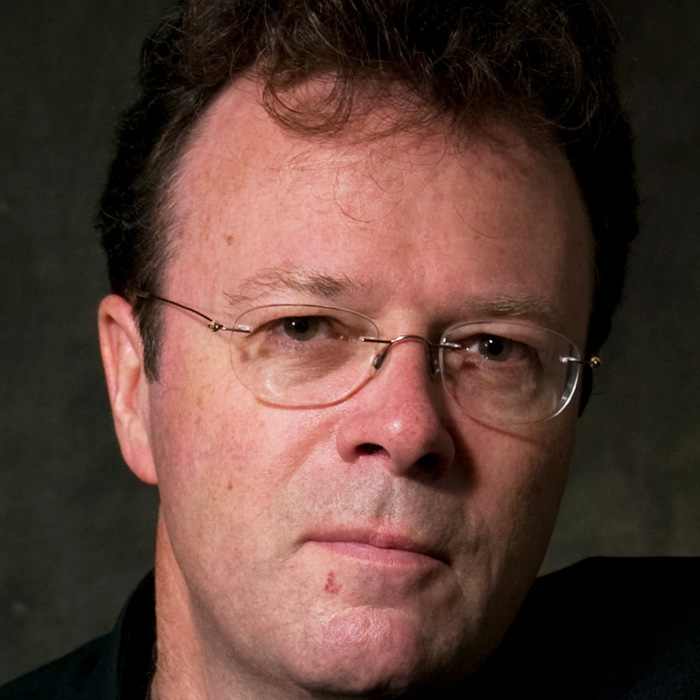 Peter Harvey
Peter Harvey arrived at Magdalen College, Oxford to study French and German, and though he soon afterwards changed course to music, his love of languages has always remained at the heart of his singing. On leaving university he went on to the Guildhall School of Music and Drama in London, during which time he won prizes in a number of international singing competitions, including the Walther Grüner International Lieder Competition, the English Song Award, and the Peter Pears Award. Peter has made around a hundred recordings in repertoire spanning eight centuries, with an emphasis on music from the High Baroque.
With the English Baroque Soloists and the Monteverdi Choir, directed by Sir John Eliot Gardiner, he was a key participant in the "Bach Cantata Pilgrimage", recordings of which include the celebrated solo cantata Ich habe genug. More recently he has sung Bach cantatas in the Paris and Leipzig, and he sings Christus in the St John Passion this year in the BBC Proms. A long-standing soloist with Paul McCreesh's Gabrieli Consort, he sings Adam in their recent recording of Haydn's Creation (winner of a 'Grammy' Award), also appearing in recordings of St Matthew Passion (Bach), Solomon (Handel) and the Monteverdi Vespers (all Deutsche Grammophon) and in concerts including the Châtelet (Paris), Lincoln Center (New York) the Barbican (London). He has recorded much early Bach with the Purcell Quartet and Emma Kirkby (Chandos), and with London Baroque he recently issued a disc of Rameau's secular cantatas (BIS). He has appeared with the Sixteen (BBC Proms, Spain, Brazil) and sings regularly with the Orchestra of the Age of Enlightenment under Ivan Fischer and Gustav Leonhardt, recently performing the St John Passion in London, Seoul and Tokyo. Peter sings often with the BBC National Orchestra of Wales at the St. David's Hall, Cardiff (Creation, Christmas Oratorio) and sang Schubert's Mass in Eb with the BBC Symphony Orchestra with Sir Colin Davis.
A fluent French speaker, Peter Harvey has worked for many continental groups, in particular the Chapelle Royale and Collegium Vocale of Ghent (Philippe Herreweghe), with whom he has made many recordings, including CPE Bach's Auferstehung und Himmelfahrt Jesu (Opéra Garnier, Paris). He has sung with Christophe Rousset's Les Talens Lyriques in the Opera at Versailles, whilst with Le Concert Spirituel, directed by Hervé Niquet, he has made countless recordings of the sacred repertoire of the French Baroque, Purcell's Dido and Aeneas and King Arthur (Concertgebouw, Amsterdam, and Opéra Comique, Paris), and La Cambiale de Matrimonio (Slook) by Rossini. Recordings with Il Seminario Musicale and the French counter-tenor Gérard Lesne include such rarities as Scarlatti's oratorio Sedecia, and Galuppi's engaging Confitebor tibi Domine, and he has performed often with Jean-Claude Malgoire. His long association with the Swiss conductor Michel Corboz, has taken him throughout France, Switzerland and Japan (Mendelssohn's Elijah, Bach's Passions), and produced various recordings, including two versions of the Requiem by Fauré, the latest of which won a "Choc de l'année" in Le Monde de la Musique.
The Netherlands Bach Society have recorded Mozart's Requiem, Bach's Christmas Oratorio and B minor Mass with Peter (recently at the Tanglewood Festival, USA), and also given the little known St John Passion by Georg Gebel in a televised performance at the Amsterdam Concertgebouw, broadcast last Easter. With Ton Koopman he has performed Bach in the Musikverein (Vienna), Théâtre des Champs Elysées (Paris), in Verona and Rome. In Germany he sings with Berlin Radio Symphony Orchestra, La Stagione, Frankfurt (Athalia, Handel Festival, Halle), and with Frieder Bernius' Stuttgart Chamber Choir, with whom he recently performed and recorded 'Messiah'.
He is returning increasingly to the Song repertoire, performing Schubert's 'Winterreise' with Roger Vignoles in festivals in Cambridge and Lugo, Spain, and has recorded the work with fortepianist Gary Cooper for Linn Records - Gramophone's 2010 Label of the Year. He has given recitals in festivals in Britain, Canada and France, and recorded Beethoven settings of Scottish folksongs with Jérôme Hantaï's fortepiano trio (for Naïve). Other recitals include early Lieder with Laurence Cummings, Mozart in Barcelona and a programme of Lute Songs and Lieder in London's Purcell Room with Matthew Wadsworth (lute and 19th century guitar) and Gary Cooper.
The major 2009 anniversaries have taken him as far afield as Calgary, Berlin, Cremona, and Moscow to sing Handel's 'Messiah' (which he also recorded with the Stuttgart Chamber Choir), and in July Peter sang the role of Adam in the Gabrieli Consort's BBC Promenade concert of Haydn's 'Creation' in the large-scale version, the recording of which won the 2008 Grammophone Prize. At Easter last year he had the great honour to sing the St. Matthew Passion with the Boston Symphony Orchestra in Bernard Haitink's first performances of the work. Peter founded and directs the Magdalena Consort, which focuses on the vocal music of J.S. Bach, with concerts in Santiago de Compostela, Spain, and in the 'Bach Church' in Arnstadt, Germany for Mittel Deutsche Rundfunk.