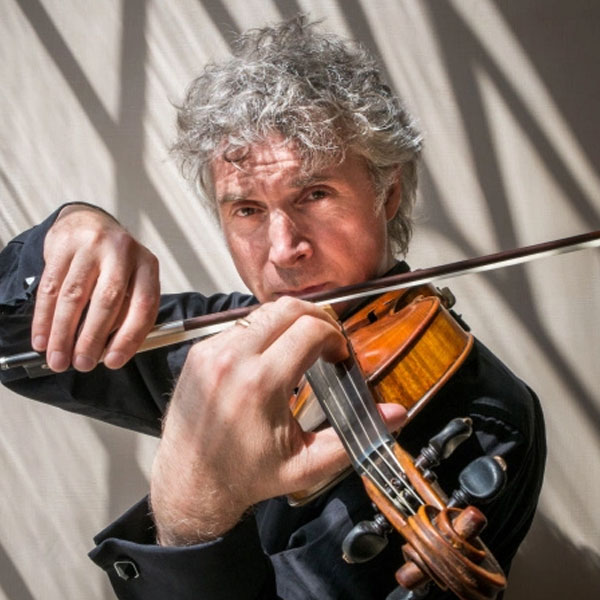 Peter Hanson
Peter has been the concertmaster of Orchestre Révolutionnaire et Romantique (ORR) for over 25 years appearing on nearly all their recordings and concerts. In November 2012, he was the concertmaster soloist for a European tour of Beethoven's Missa Solemnis, which also went to the U.S., where they played in Carnegie Hall, NY and Orange County, CA. In October 2013, they toured Switzerland and neighbouring countries. The 2017 Prom with ORR was Berlioz's La Damnation de Faust. 2018 included a huge European and US tour of Berlioz's works, including two Carnegie Hall concerts, and a tour of Verdi's Requiem.
Peter has played with both modern and period instrument groups throughout his career. The Academy of St. Martin-in-the-Fields, The London Symphony Orchestra, The London Sinfonietta, and as concertmaster of the Philharmonia Orchestra under Rostropovich. He was concertmaster for Trevor Pinnock and the English Concert for 7 years, played with Roger Norrington, the Academy of Ancient music and the Orchestra of Age of Enlightenment. During this time, a vision of a new type of string quartet emerged; the Eroica Quartet was formed with colleagues from the world of period instrument performance.
Recordings of all the Mendelssohn quartets, all the Schumann quartets and various Beethoven quartets soon followed on the Harmonia Mundi label. In February 2012, their recordings of the Ravel and Debussy quartets were released along with a recording of the un-edited version of Mendelssohn's string octet. These recordings are with on-line with Resonus Classics.
As a director of music, he has a permanent place in the Carmel Bach Festival in California. This requires chamber music concerts, directing two string orchestra concerts and being concertmaster for most of the festival orchestra concerts. 2018 was Vivaldi's Four Seasons at A=415 on baroque instruments, followed by Piazolla's Four Seasons on modern instruments and all in one concert. The CBF orchestra is very flexible with regard to period and modern instruments.
Peter directs concerts with other orchestras; Singapore Symphony Orchestra, Kymi Sinfonia from Finland and Orquesta da Camera near Barcelona. In 2015 trips to Mexico and Columbia, then Holland, France, Switzerland and he was recently guest concertmaster for the Luxembourg Philharmonic. In 2017, he was guest concertmaster for a Beethoven and Gade project with Concerto Copenhagen with Lars Ulrik Mortensen. Singapore again in May 2018 and Concerto Copenhagen again in January 2019.