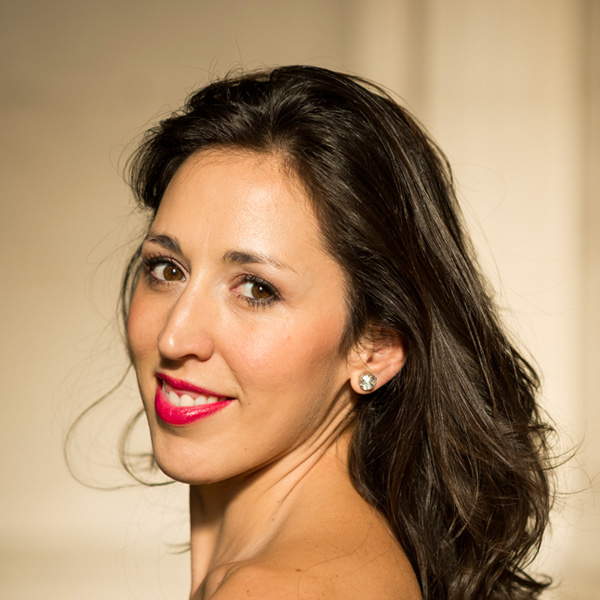 Mariana Flores
The Argentinian soprano Mariana Flores studied singing at the University of Cuyo, then went on to advanced study with Rosa Domínguez in Basel and at numerous masterclasses throughout Europe. Mariana has now become established as a key interpreter of the Baroque repertoire. She performs and records regularly with leading figures such as Leonardo García Alarcón, John Eliot Gardiner, Christina Pluhar and Manfred Kraemer. Since her Australian tour of 2015, she has now sung on every continent, in the most prestigious venues and festivals of the Baroque universe.
In March 2016, Mariana Flores made her debut at the Teatro Zarzuela de Madrid in two operas by Sebastían Duron. The press greeted her performances with dithyrambic reviews. In September 2016 she appeared on the stage of Paris' Palais Garnier in Cavalli 's Eliogabalo. She sung the role of Alinda in Cavalli's Il Giasone at the Opera of Geneva and Versailles in 2017, and the role of Tétis in the world premiere of Draghi's El Prometeo at the Dijon Opera in 2018. In 2019 she once again won over audiences and critics as Deidamia in Sacrati's La Finta Pazza in Dijon, Geneva and Versailles.
In 2015, Flores featured on the recording Teatro dei Sensi, a collection of works by Francesco Cavalli, which received the highest press awards (Classica's Choc of the Year and Diapason d'or). In 2016 she joined Cappella Mediterranea for Monteverdi's Peccati Capitali, which was nominated for the 2017 Victoires de la Musique and won several awards, including the Diamant d'Opéra Magazine. Mariana regularly performs programmes such as 'Monteverdi a voce sola' and 'L'Arte di Amare', a concert around Strozzi and Cavalli, released on CD.
She has performed with Cappella Mediterranea on recordings of Arcadelt's Madrigals (Diapason d'or) in 2018, and De vez en Cuando la Vida, Joan Manuel Serrat y el siglo de oro. In the summer of 2019, Flores featured on the album Whose Heavenly Touch with Hopkinson Smith, a collection of John Dowland songs which has already been awarded with Classica Magazine's 'Choc'.
In 2017, a tour of Monteverdi's Orfeo brought Flores back to Argentina's Teatro Colón, where she also sang Falvetti's Il Diluvio Universale, which she has sung more than 50 times to date.