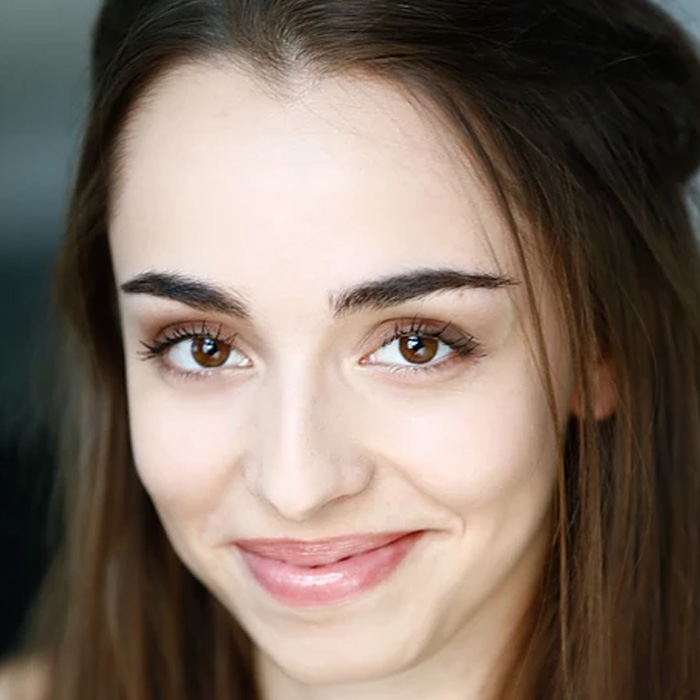 Lea Desandre
The operatic newcomer award winner at France's Victoires de la Musique Classique 2017, the Franco-Italian mezzo-soprano Lea Desandre also won the HSBC prize at the Festival of Aix en Provence in 2016. Having trained in Paris, then in Venice, with Sara Mingardo, she was also a ballet dancer for 12 years.
At the young age of 20, she was the winner of the prestigious Jardin des Voix of William Christie with whom she set off on a world tour: Alice Tully Hall, Sydney Opera House, Tchaikovsky Concert Hall, KKL Luzern, Philharmonie de Paris. After embodying Dorabella in the premiere of Nicolas Bacri's Cosi Fanciulli at the Théâtre des Champs Elysées in 2014, she first appeared at the Shanghai Symphony Hall in the works of Handel, as Sesto (Giulio Cesare) and Ruggiero (Alcina) conducted by David Stern, then at the Theater an der Wien with Raphael Pichon as Céphise in Zoroastre (Rameau).
The 2017 season has presented for this mezzo-soprano the opportunity to make her debut on the Paris stage at the Opéra-Comique in the title role of Alcione (Marin Marais) conducted by Jordi Savall. She has also stood out in the role of Messaggiera in Orfeo (Monteverdi) at the Musikverein Wien, in Madrid and at the Philharmonie de Paris, as well as the Festival d'Aix in Provence as Flerida in a new production of Erismena (Cavalli).
For this new season, Lea Desandre will make her Mozart debut as Annio with Marc Minkowski in La Clemenza di Tito in Prague, then she will sing her first Requiem at the Opéra de Versailles conducted by Jean-Claude Malgoire. The fall of 2017 will be American: she will be Dido (Purcell) with William Christie at the Walt Disney Concert Hall, then revive the role of Messaggiera (Orfeo) with Sir John Eliot Gardiner at the Harris Theater Chicago & Alice Tully Hall; all of which will occur after a Monteverdi tour in Washington and NY with the Opera Lafayette conducted by Thomas Dunford. She will then work again with Emmanuelle Haïm for Bach's Magnificat and Christophe Rousset and the Opéra-Comique in the title role of Et in Arcadia Ego, an opera ballet based on Rameau.
The end of the season will be marked by her debut in Salzburg at the Easter Festival in La Périchole (Offenbach) as well as the Summer Festival in L'Incoronazione di Poppea (Monteverdi).
Deeply attached to chamber music, Lea Desandre also gives recitals with her accomplice the lutist Thomas Dunford (Konzerthaus Wien, Opéra de Bordeaux, Salle Cortot) or else French song with the pianist Sarah Ristorcelli.