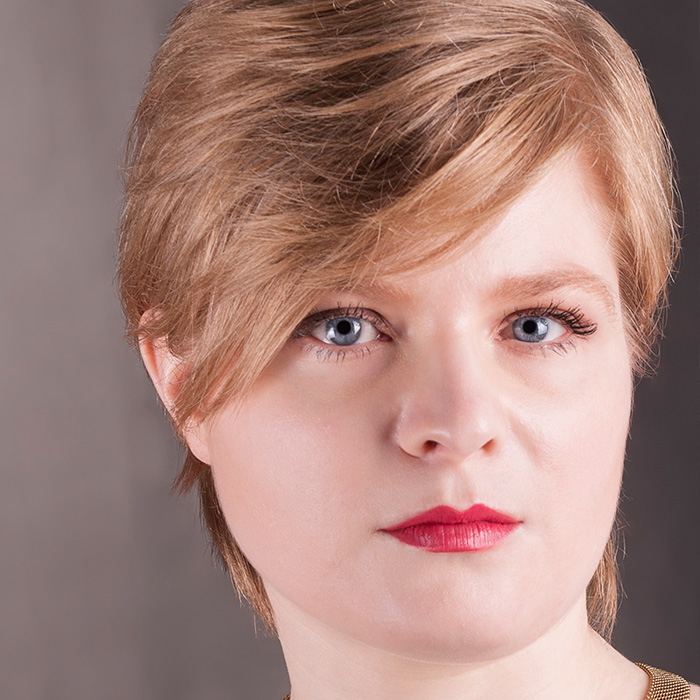 Francesca Boncompagni
Francesca Boncompagni was born in Arezzo in 1984. After graduating in violin in Siena's "Istituto pareggiato Rinaldo Franci" with the highest degree in 2005, she began her formal vocal training in Florence with Donatella Debolini and later on with Alessio Tosi, Lia Serafini, Sara Mingardo and Manuela Custer.
In 2007 she attended William Christie's baroque Academy "Le Jardin des Voix" and performed in the documentary "Baroque Académie" produced and broadcast by Channel France 3.
In 2008 she won the first prize in the baroque singing competition "Francesco Provenzale" in Naples, organized by "Centro di Musica Antica Pietà dei Turchini".
She has sung alongside Collegium Vocale Gent, Les Arts Florissants, les Musiciens du Louvre, Accademia Bizantina, Cappella Mediterranea, Cappella della Pietà dei Turchini, Modo Antiquo and La Venexiana, and with such conductors as Philippe Herreweghe, William Christie, Paul Agnew, Ottavio Dantone, Francesco Corti, Leonardo Garcìa Alarcon, Antonio Florio, Francesco Cera, Stefano Montanari, Claudio Cavina, Federico Sardelli and Frans Brueggen.
In 2015 she performed in Monteverdi's Vespers and L'Orfeo singing the role of Proserpina, with the Monteverdi Choir & Orchestras conducted by Sir John Eliot Gardiner. In 2017 she performed roles in each opera from Monteverdi's Trilogy and Vespers for the Monteverdi 450 celebrations, in Europe and in the United States, again with the Monteverdi Choir & Orchestras and Sir John Eliot Gardiner.
Francesca Boncompagni has performed in many of the most prestigious concert halls in the world, like Cité de la Musique, Philarmonie, Salle Pleyel and Théatre des Champs-Elysées in Paris, Grand Théatre in Aix-en-Provence, Palais des Beaux Arts in Brussels, Philarmonie in Berlin, Alte Oper in Frankfurt, Konzerthaus in Wien, Felsenreitschule in Salzburg, Tonhalle in Zurich, Fundacion Gulbenkian in Lisboa, Palau de la Musica in Barcelona, Auditorio Nacional in Madrid, National Opera in Bucarest, Lutoslawski Hall in Warsaw, Barbican Center, Buckingham Palace and Royal Albert Hall in London, Palazzetto Bru Zane and Teatro La Fenice in Venice, Bunka Kaikan and Opera City in Tokyo, J.F.Kennedy Center in Washington DC, Memorial Center in S. Francisco, Lincoln Center and Carnegie Hall in New York.
She has a wide-ranging discography through such labels as Pentatone, Phi, Clc, Alpha, Virgin Classics, Brilliant Classics, France Musique, Stradivarius, Soli Deo Gloria and Sony Deutsche Harmonia Mundi.