16 Apr 2020
Watch the Monteverdi Trilogy for free from Friday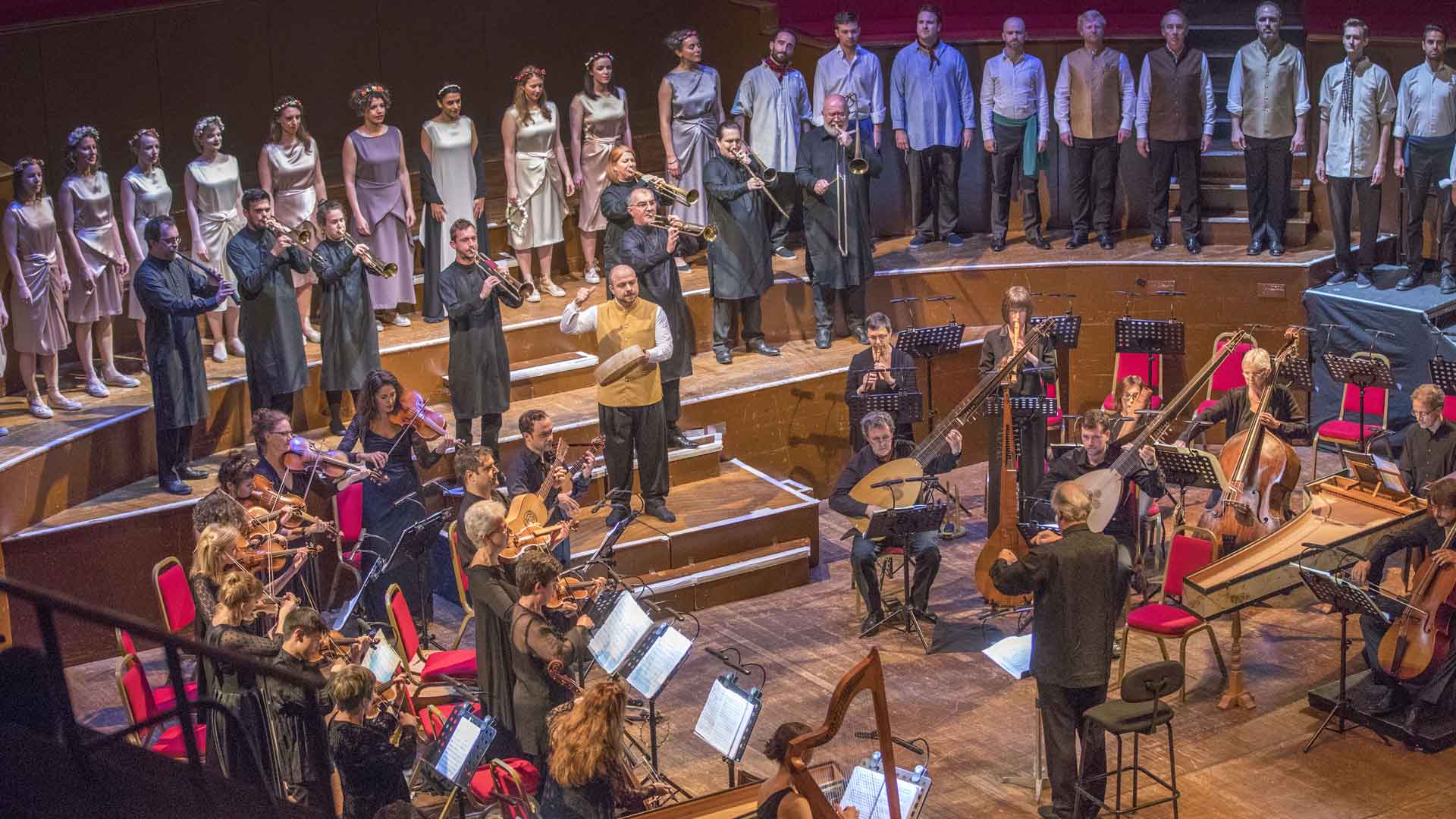 Starting on Friday 17 April, we revisit one of our most significant projects of recent years as we broadcast our award-winning Monteverdi Trilogy performances in full on consecutive Fridays. These 'concert stagings' of L'Orfeo, Il ritorno d'Ulisse in patria and L'incoronazione di Poppea were filmed in June 2017 at the Teatro la Fenice in Venice at the height of the landmark Monteverdi 450 tour, which brought John Eliot Gardiner, the Monteverdi Choir and English Baroque Soloists together with an exceptional group of soloists to perform Monteverdi's three surviving operas to audiences around the world – click here to read more about the project. At a time when a European tour of Monteverdi's sacred and secular music should have taken place, we are delighted to be able to share his operas in full.
See the details of the broadcasts below, including date and time:
L'Orfeo
Friday 17 April (available from 7pm UK time)
Il ritorno d'Ulisse in patria
Friday 24 April (available from 7pm UK time)
L'incoronazione di Poppea
Friday 1 May (available from 7pm UK time)
These broadcasts are part of Bringing our Music to You – our effort to keep you entertained and inspired during these difficult times. Click here to find our previous broadcasts, including Monteverdi's Vespro della Beate Vergine from the Palace of Versailles and a special Good Friday broadcast of St Matthew Passion from Brussels in 2016.