28 Nov 2017
Music Teacher Awards for Excellence Finalists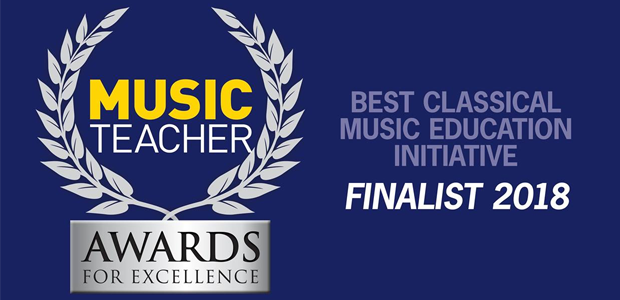 We are delighted that together with Bristol Plays Music, we have been nominated for Best Classical Music Education Initiative as part of Rhinegold Music and Drama Expo's Music Teacher Awards for Excellence.
As part of our commitment to education and outreach, earlier this year, in conjunction with our Monteverdi 450 Trilogy performances at Colston Hall, we joined forces with music education hub Bristol Plays Music to give local school children and members of Bristol Youth Choir a series of workshops on Claudio Monteverdi.
With the award sponsored by Classic FM, you are able to vote to help us achieve this wonderful award - more information of how to do so will follow soon!
To see a full list of awards and nominations please click here.