27 Feb 2023
Monteverdi Choir & Orchestras to perform at the Coronation of Their Majesties The King and The Queen Consort
We are honoured to be performing at the Coronation of Their Majesties The King and The Queen Consort on Saturday 6 May 2023, by personal invitation of His Majesty The King.
The Monteverdi Choir and English Baroque Soloists will open the celebrations shortly prior to the arrival of His Majesty at Westminster Abbey.
We are also delighted that members of the Monteverdi Choir will sing throughout the Coronation Service alongside The Choir of Westminster Abbey and The Choir of His Majesty's Chapel Royal, St James's Palace, together with girl choristers from the Chapel Choir of Methodist College, Belfast and Truro Cathedral Choir.
We are immensely grateful for the ongoing patronage of His Majesty King Charles III.
John Eliot Gardiner comments:


It is a tremendous honour to have been asked by His Majesty to open the musical proceedings at his Coronation on Saturday 6 May. As the former Prince of Wales, His Majesty has been a keen supporter and patron of the Monteverdi Choir, the English Baroque Soloists and the Orchestre Révolutionnaire et Romantique ever since he attended the launch of our Bach Cantata Pilgrimage in 1999. This invitation is therefore a symbol of his continuing support and royal patronage as well as of the personal friendship he has extended towards me. Vivat Rex!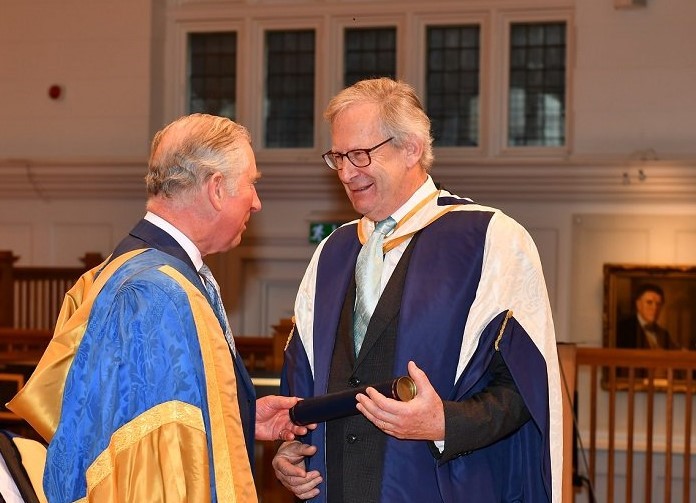 Kati Debretzeni (Leader of the English Baroque Soloists) comments:

It is the greatest honour to be part of the Coronation of King Charles III. As performers on historical instruments, we are all too aware of the great British tradition of royal patronage of music. This will be a very special occasion in the history of the orchestra and choir, and we are greatly looking forward to it.
Monteverdi Choir & Orchestras last performed in the presence of His Majesty at Buckingham Palace in 2017 in celebration of our Royal Philharmonic Society award-winning tour to mark the 450th Anniversary of Monteverdi's birth.
We send our best wishes to Their Majesties The King and The Queen Consort for the Coronation preparations.