12 Nov 2019
MCO begins South American tour with debut in Brazil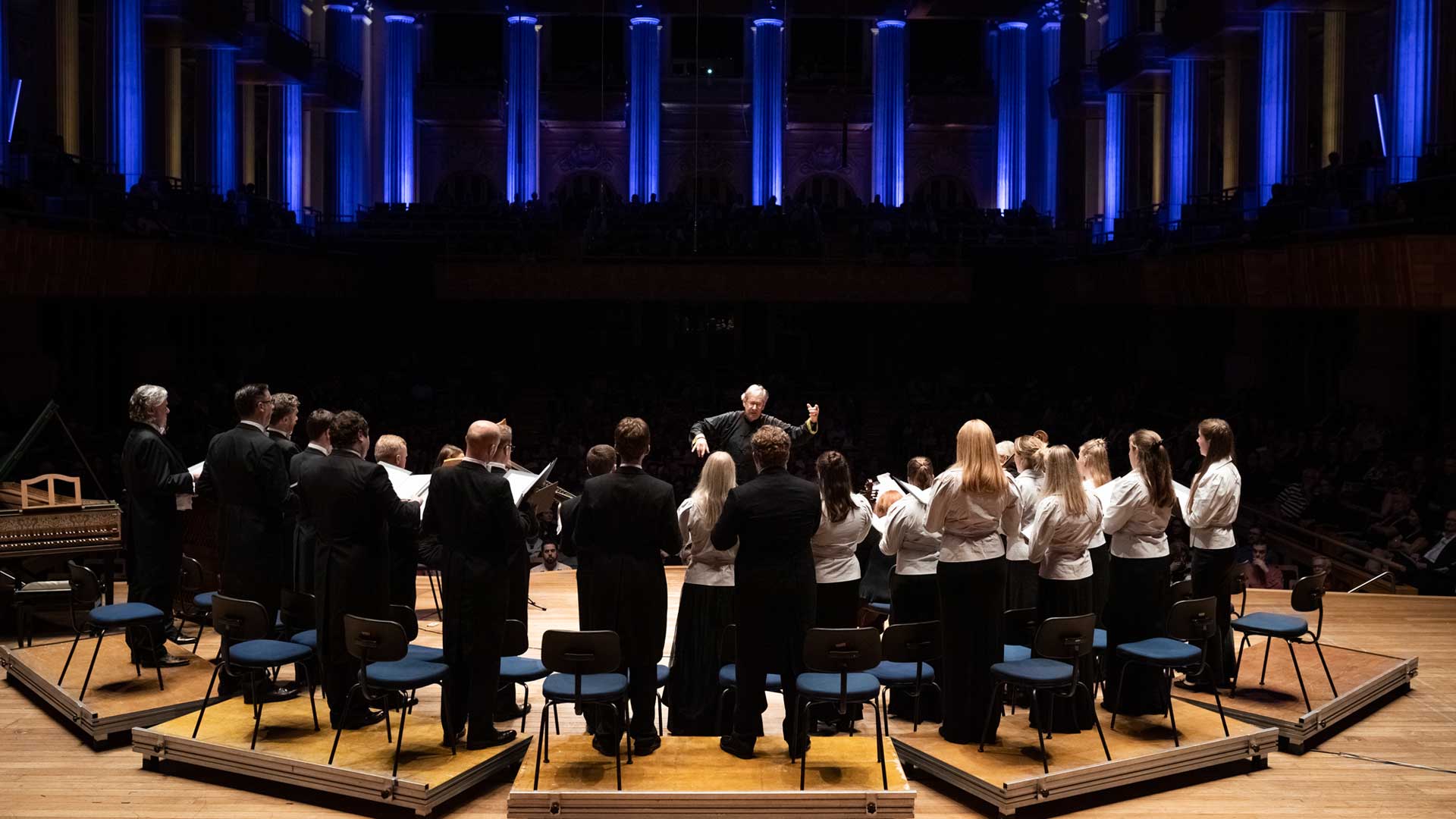 The Monteverdi Choir and English Baroque Soloists opened the South American leg of our Monteverdi | Carissimi | Scarlatti tour in November with the first MCO concerts in Brazil and Uruguay. Led by John Eliot Gardiner, the performances at the Theatro Municipal in Rio de Janeiro, the Sala São Paulo and Montevideo's Teatro Solís featured a programme of dramatic church music by Monteverdi, Carissimi and Domenico Scarlatti as well as works by Henry Purcell.
"The incredibly homogeneous voices of the 19 members of the Monteverdi Choir seemed to fall into one rich single voice… Gardiner and his wonderful Choir mesmerized the audience… one of the best, if not the best concert of the year."
Estadão
The tour began in September with as the ensembles gave their inaugural concerts in Moscow, St Petersburg and Bratislava, and further debuts come later this month as the tour continues on to Buenos Aires and Chile before closing with a return to Brazil for a concert in the city of Curitiba on 19 November. Click here to read more about the tour.
Programme
Purcell: Jehova, quam multi sunt hostes
Monteverdi: Messa a 4 voci da cappella
Carissimi: Jephte
Purcell: Hear my prayer, O Lord
D. Scarlatti: Stabat mater