7 Sep 2023
Dinis Sousa announced as conductor for MCO's autumn programme including American tour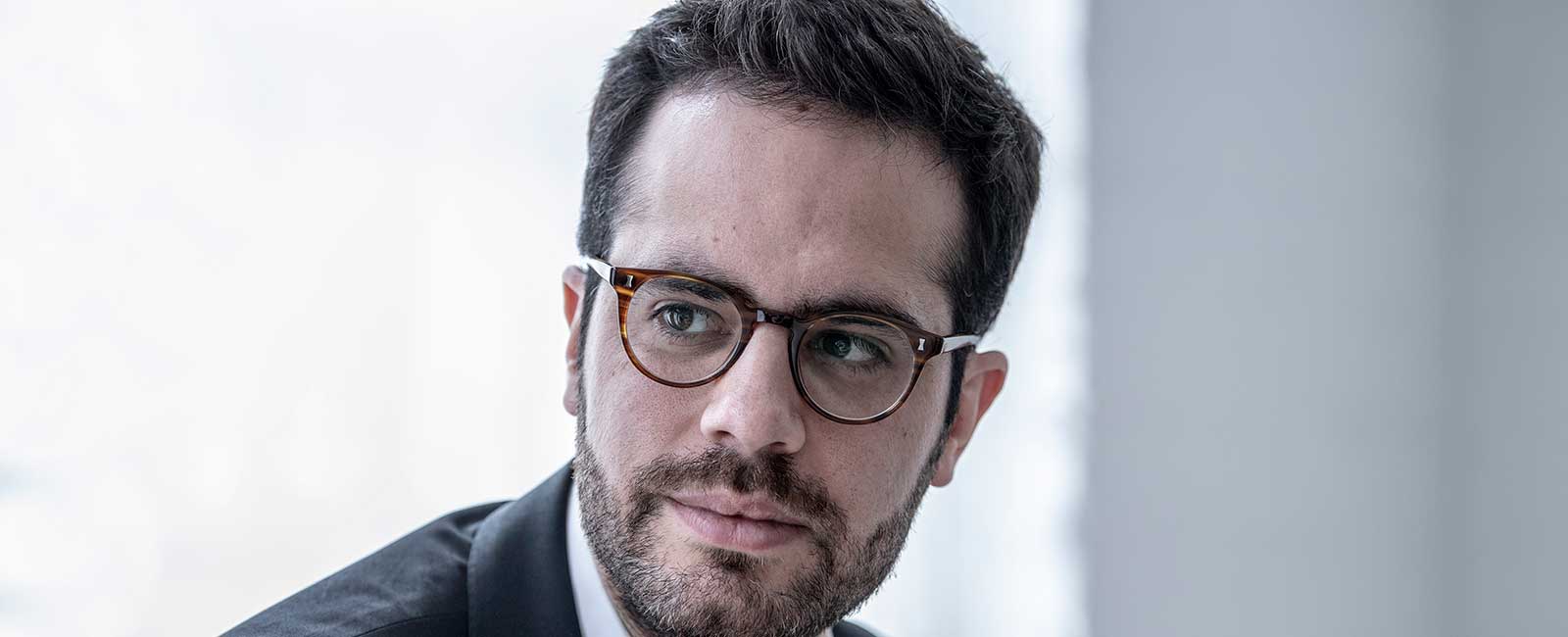 ​
We are delighted to announce that conductor Dinis Sousa will lead the Monteverdi Choir and English Baroque Soloists' autumn programme, including their American tour and London concert at St Martin-in-the-Fields.
In August/September 2023 Dinis Sousa stepped in to lead the Monteverdi Choir and the Orchestre Révolutionnaire et Romantique on their critically acclaimed European tour of Berlioz's Les Troyens, including a BBC Proms performance which was broadcast live on BBC Radio 3 (and is available on BBC Sounds until 9 October). Their performance at the BBC Proms received five-star reviews from the Financial Times, The Times, The Observer, Daily Telegraph, Evening Standard, The Arts Desk and Bachtrack. The Guardian noted, "Dinis Sousa …brought excitement and emotional intensity to Berlioz's epic opera," and, as Bachtrack remarked, "There were heroes at every turn, none more than Dinis Sousa."
Dinis Sousa is Associate Conductor of the three Monteverdi ensembles, the first-ever in the history of the Monteverdi Choir & Orchestras. The UK-based Portuguese conductor has worked closely with the Monteverdi ensembles and other esteemed orchestras including the London Symphony Orchestra, Berliner Philharmoniker and Tonhalle Orchester Zurich. In January 2019 Sousa conducted the English Baroque Soloists in four concerts at the Cartagena International Music Festival, and at the 2016 BBC Proms he co-conducted the Monteverdi Choir's critically acclaimed performance of Berlioz's Roméo et Juliette which was televised on BBC4.
During the 2023/4 season Dinis Sousa will make his debut with the Swedish Radio Symphony Orchestra and the BBC National Orchestra of Wales, as well as returning to Edmonton Symphony and the Riga Sinfonietta.
Sousa is Principal Conductor of the Royal Northern Sinfonia, a position he has held since April 2021. During his tenure the orchestra have performed at the BBC Proms twice, with soloists Kristian Bezuidenhout and Nicholas Daniel. During the 2023/24 season, they will present a complete cycle of Robert Schumann's symphonies at The Glasshouse in addition to his choral masterpiece Das Paradies und die Peri.
Sousa is Founder and Artistic Director of Orquestra XXI, an award-winning orchestra which brings together some of the best young Portuguese musicians from around Europe to perform in the most prestigious venues in Portugal.
Bach: Mass in B minor
Harris Theater, Chicago - Friday 20 October at 7.30pm
McCarter Theatre Center, Princeton - Monday 23 October at 7.30pm
Carnegie Hall, New York City - Wednesday 25 October at 8pm
Handel: L'Allegro, il Penseroso ed il Moderato
Harris Theater, Chicago – Saturday 21 October 2023 at 7.30pm
Carnegie Hall, New York City – Thursday 26 October 2023 at 8pm
St Martin-in-the-Fields, London - Tuesday 31 October 2023 at 7.30pm
Photo: Sim Canetty-Clarke