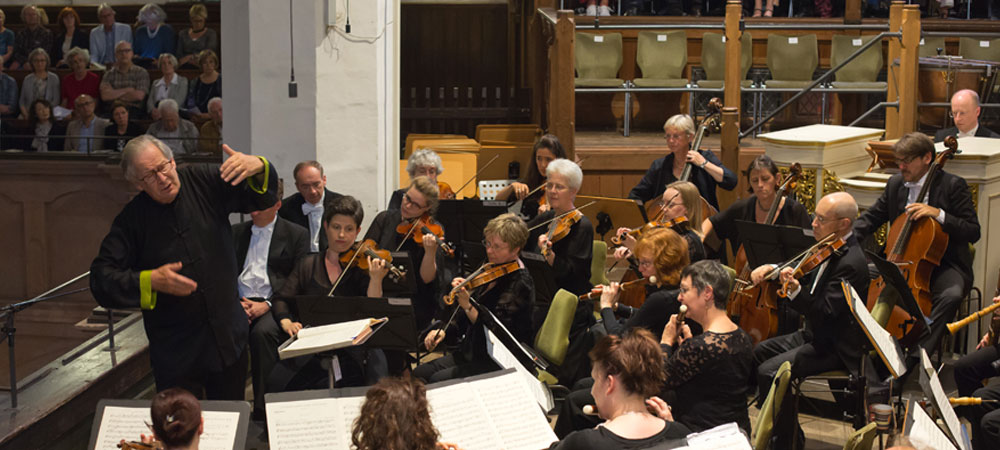 ​In November, the English Baroque Soloists and John Eliot Gardiner return to the European concert stage to perform works by three Baroque masters.
This programme brings together three composers all born in the 1680s – Bach, Handel, and Rameau; all crucial in the history of John Eliot Gardiner's work with the English Baroque Soloists and here showing fascinating facets of their oeuvre.
Handel's Concerti a due cori contain some of Handel's most dazzling orchestral writing, pitting different 'choirs' of wind and string instruments against each other. Written in the 1747-48, the concerti in fact contain thrilling, technicolour arrangements of movements of Messiah and other earlier works by Handel.
Silete venti was composed around 1724 in London, possibly to a commission from a Roman cardinal. The motet's Latin text asks the winds to be silent in honour of the singer's ecstatic adoration of Jesus. It may be a religious work, but Handel calls for all the capabilities of an opera singer – dramatic command, tenderness, sensuality and an exultant virtuosity in the final 'Alleluia': qualities ideally suited to one of the world's leading Handelian sopranos, Lucy Crowe.
The EBS's brilliant leader, Kati Debretzeni, is the soloist in her own arrangement as a violin concerto of Bach's E major Harpsichord concerto, BWV 1053, with its sublime central Siciliano, and the concert is completed with collections of toe-tapping dances from Rameau's operas.

TOUR DATES
Halle aux grains, Toulouse
Thursday 5 November 2020 at 8pm
Opéra Royal, Palace of Versailles
Friday 6 November 2020 at 8pm
Cologne Philharmonie, Cologne
Sunday 8 November 2020 at 8pm