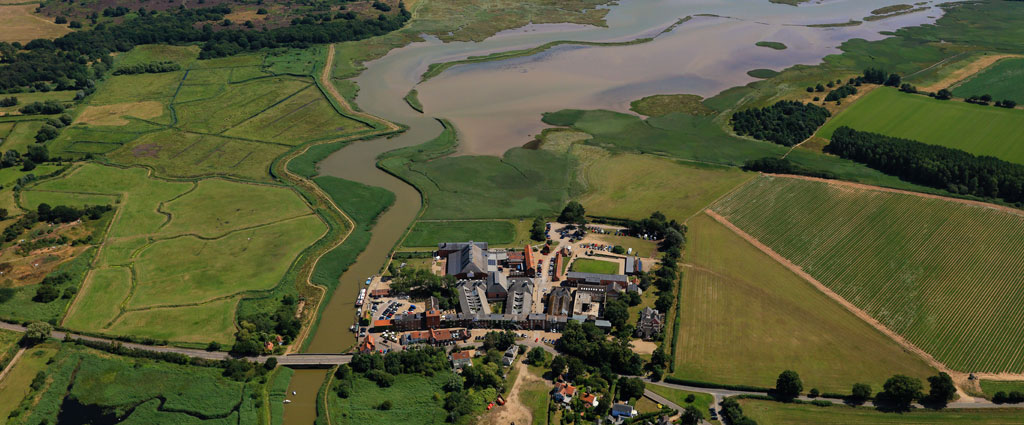 Due to the ongoing Coronavirus (COVID-19) pandemic we regret to announce that this project has been postponed until further notice, we hope to return to it soon.
Aldeburgh Festival
Snape Maltings Concert Hall
Tuesday 16 June at 7.30pm
In Autumn 2019, the Monteverdi ensembles performed a series of debut concerts across Europe and South America, touring a programme of works by Monteverdi, Carissimi, Scarlatti and Purcell to a resounding reception from press and public alike. In 2020 they bring this programme to the UK for a special one-off concert at the 73rd Adleburgh Festival.
Three Italian choral masterpieces showcase the virtuosity of the Monteverdi Choir, and highlight the changing musical styles in Italy in the 17th and early 18th centuries. Monteverdi's final setting of the mass, written while he was maestro di cappella of St Mark's in Venice in the first half of the 17th century, mixes the older polyphonic style with more declamatory passages. Carissimi's Jephte, a miniature sacred musical drama written in the middle of the 17th century, uses an almost operatic style of solo writing alongside meltingly beautiful choruses to tell the Old Testament story of Jephtha, the Israelite leader forced to sacrifice his own daughter. Domenico Scarlatti's 10-voice Stabat mater, composed in the early years of the 18th century, combines the old-fashioned polyphonic choral style with a passionate rhetoric, in a graphic depiction of Christ's crucifixion with all the intensity of a Bernini sculpture or a Caravaggio tableau.
Two pieces by Purcell reveal Italianate influence on the English composer: in the 8-voice Hear my prayer, O Lord the harmonies become ever more extraordinary in a crescendo of supplication to God; while Jehova, quam multi sunt hostes (an exceptional setting of a Latin text in Purcell's oeuvre) features an almost Monteverdian declamatory style.
Monteverdi Choir
English Baroque Soloists
John Eliot Gardiner - conductor
Programme
Purcell Jehova, quam multi sunt hostes
Monteverdi Messa a 4 voci da cappella
Carissimi Jephte
Purcell Hear my prayer, O Lord
D. Scarlatti Stabat mater

​The Monteverdi Choir and EBS rehearsing Scarlatti's Stabat Mater in November 2019.