Schubert & Brahms
SDG729 | 1 CD (9 tracks)
Orchestre Révolutionnaire et Romantique
John Eliot Gardiner - conductor
Sir John Elliot Gardiner leads the Orchestre Révolutionnaire et Romantique in performances of Schubert's Symphony No. 5 in B-flat Major D.485 and Brahms's Serenade No. 2 in A Major, Op. 16 – recorded live in concert at The Concertgebouw, Amsterdam.
In Serenade No.2 a 20-year-old Brahms chooses to omit violins, creating an unusually dark sound, while the lively style of Schubert's Symphony No.5 seems to reflect the composer's youthful exuberance.
The album is presented in a digipack and contains a 24 page booklet with original notes by BBC presenter and music journalist Stephen Johnson, translated in German and French.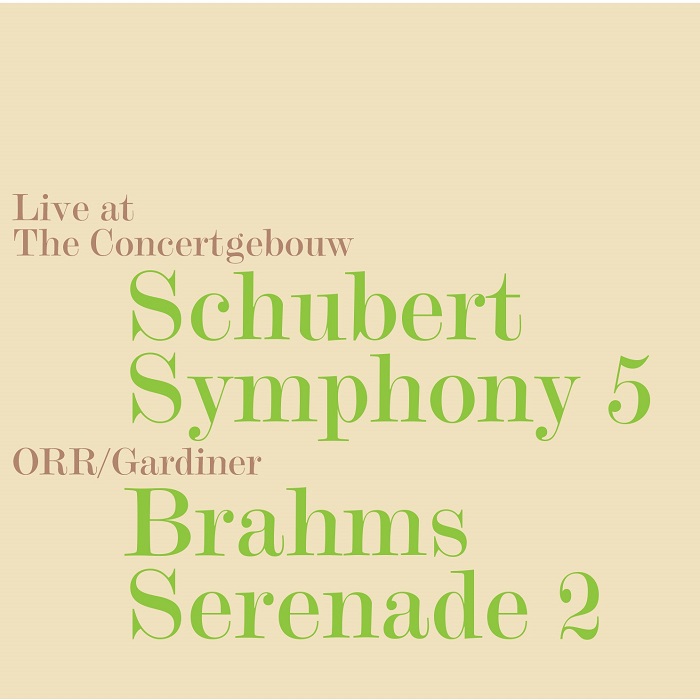 Album CD
Free standard delivery worldwide
(Courier delivery options available)
£12.99
Album download
MP3 album
£7.00
---
FLAC album
£8.00
Unsure whether to choose MP3 or FLAC? Please read our FAQ before downloading.
Individual tracks will be available download soon